Processor
GROFARM: Sustainable shrimp farming solutions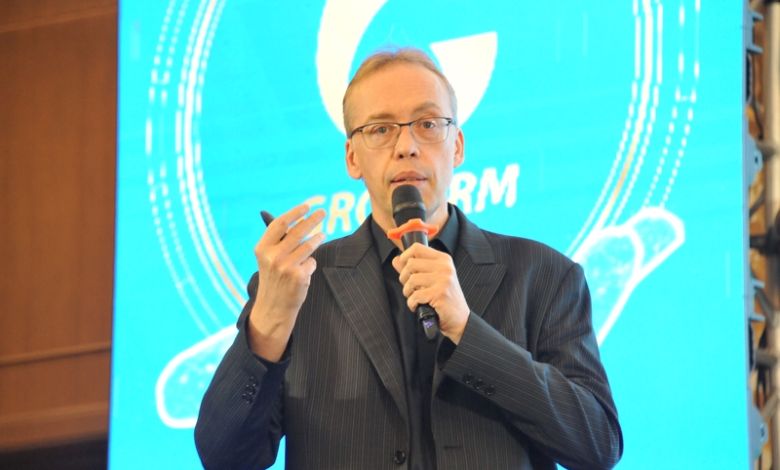 Dr. Olivier Decamp – Global Technical, Marketing and Product Director presents challenges that Vietnam's shrimp farmers faced and Grobest's solutions
This is the topic of the technical workshop organized by Grobest Group this afternoon (November 14) in Cần Thơ City, Vietnam with the aim of helping shrimp farmers reduce production costs, increase growth rate, towards successful shrimp crops and a sustainable shrimp industry.
At the conference, Dr. Olivier Decamp – Global Technical, Marketing and Product Director presented the challenges that the Vietnamese shrimp industry faced and Grobest's solutions. According to Dr. Oliver, the Asian shrimp industry has been forecast to decrease slightly in 2022 and grow again in 2023 by about 4%, higher than in China, Thailand and Indonesia. Vietnam is also forecast to grow next year. However, Vietnam's shrimp industry is facing challenges from weather, high temperature fluctuations, early rainy season and much higher rainfall.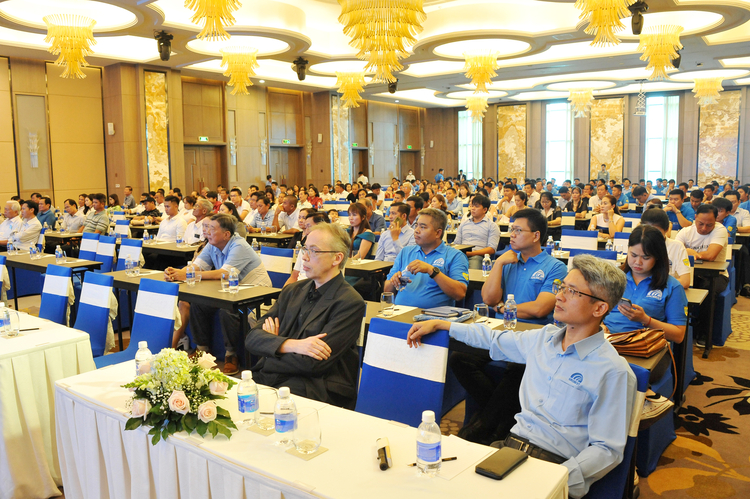 Overview of the technical workshop taking place this afternoon (November 14) in Cần Thơ City, Vietnam
AHPND/EMS occurs around the year and increases sharply during the rainy season when the environment is constantly changing and shrimps are under a lot of stress. Based on Grobest's research, a seasonal map of the disease can be built by area to help farmers prevent and better manage it. And the factors that help the successful farming are seed, feed and management.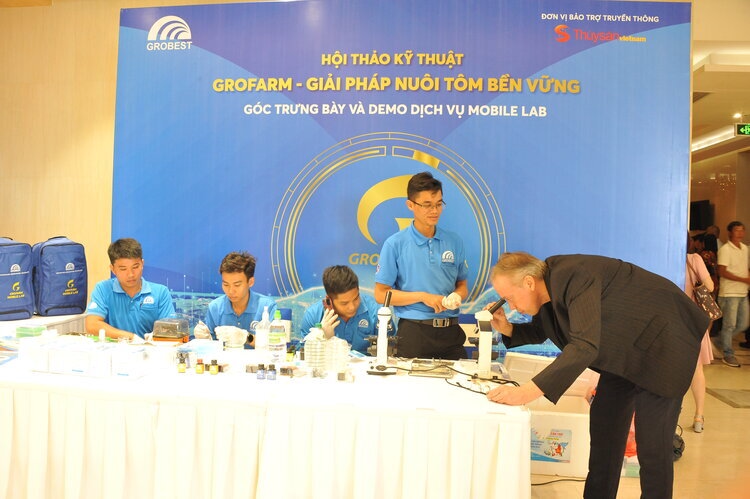 Mobile Lab service display and demo corner at the workshop
Dr. Olivier Decamp said that Grobest has built an exclusive 360o Nutrition Solution program, built a Mobile Lab on-site the farm to check shrimp health, analyze cost benefit by part, accompany customers, support techniques to improve survival rate, reduce FCR, etc., and transfer this improvement into efficiency and profitability. At the same time, Grobest is also strengthening cooperation with other key industries such as AI, satellites, etc. to contribute to modernizing shrimp farming and using technology to solve outstanding problems.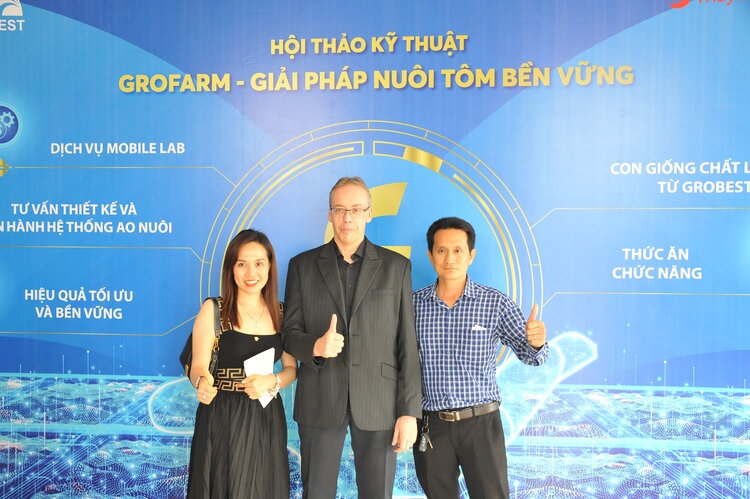 The workshop was attended by a large number of customers and partners of Grobest Vietnam
Presenting at the conference, Dr. Le Van Khoa – National technical Director stated that the GROFARM model has a success rate of up to 82.9% after 3 years of trial. This is considered to be an open, optimal, highly efficient, sustainable and environmentally friendly model. GROFARM technology is a combination of 5 factors: Consulting to design and operate the farming system in accordance with the current status of the customer's existing pond model or consulting to build a new pond; consulting quality seed suitable to the season of each region and the needs of each farming household; advising on the feeding process in accordance with the current status of the shrimp crop combined with functional food; Mobile Lab service proactively diagnose shrimp health and environmental quality at the farm so that timely and accurate advice can be given to each farming household; reasonable production cost of 1 kg of shrimp, short amortization/maintenance time between crops, long pond life for efficient and sustainable production.
Grobest is committed to supporting its customers, the farmers, by providing the best feed, including: maintaining quality and performance, developing new functional feeds; consulting on building and modifying shrimp farming systems according to GROFARM model; assisting customers towards a more flexible and cost-effective production method.
VFM