Markets
Shrimp exports to Russia slump, enterprises struggle with payment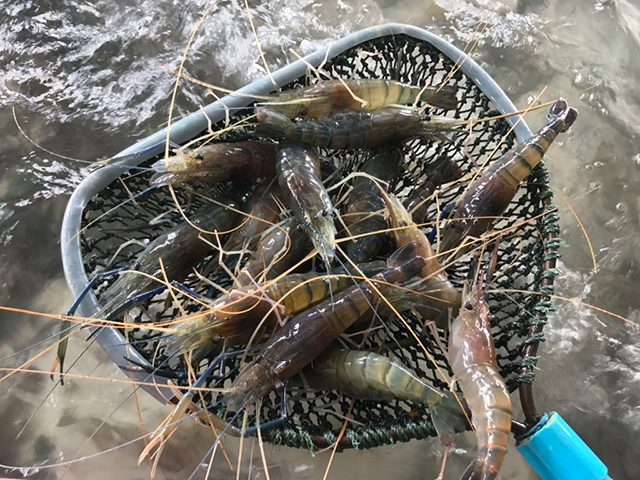 Shrimp exports to Russia have slumped since the conflict between Russia and Ukraine. Shipments have been done but might not be cleared, resulting in enterprises struggling with payment through banks.
According to VASEP, as of February 15, shrimp exports to Russia reached USD 3.3 million, down 23% from the same period of 2021. Russia has been ranked the ninth position in importing Vietnamese shrimps, accounting for 1% of the density of Vietnam's total shrimp export value.
Shrimp sales to Russia have been affected by the on-going tension between Russia and Ukraine recently. All cargoes have been shipped to Russia but might not be cleared, and most shrimp exporting companies to Russia have been struggling with payment through banks.
Difficulties have been driven from Russian international banks being disconnected from the SWIFT global payment network, asset freezing of large bank groups, import-export suspension, credit provision termination, supply chain disruption, the ruble devaluation, increasingly high rate of inflation, and unstable global security.
Vietnam will be badly impacted by risks of global payment and the disruption of the supply chain in imports and exports when big freight firms announced not to carry out any delivery to Russia, resulting in an increase in freight charges, production costs of importing basic commodities, and decreasing demand in Russia, Ukraine and relevant countries.
The Ministry of Agriculture and Rural Development requests enterprises to strictly follow the situation and tightly work with the State Bank of Vietnam for their support of payment related to cargoes going to Russia amid the suspension of financial transactions.
Also, enterprises should diversify their markets, including the existing destinations with already big purchases (the EU, China, the Middle East) from Russia and Ukraine when it comes to sell categories, seafood included. 
In 2021, shrimp exports to Russia reached USD 44.5 million, not much different from 2020. During 2016-2021, shrimp exports to Russia were unstable, ranging between USD 15 and 45 million. The sales hit a peak in 2020 and hit a bottom in 2018.
VASEP said that Russia is one of potential markets of Vietnamese shrimp due to high demand for this species and preferential tariff upon the Free Trade Agreement between Vietnam and Eurasian Economic Union (EAEU).
VFM