Markets
China: Frozen shrimp import plummeted within 6 months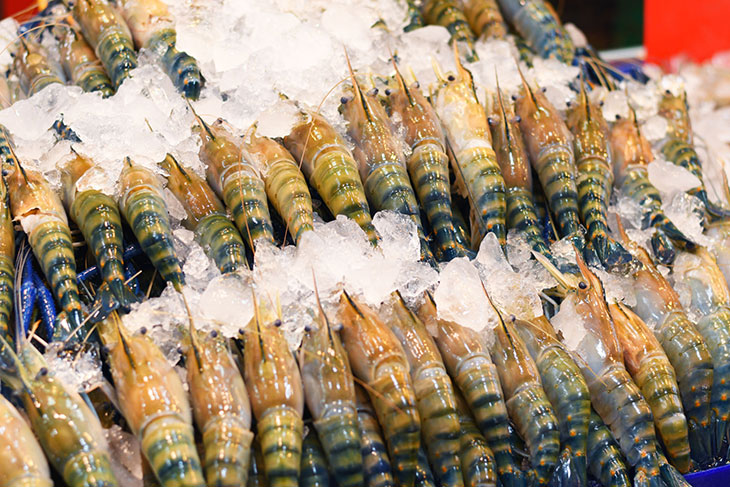 According to VASEP, Chinese shrimp import value in June increased by 18% compared to that in May, up to 295 million USD. Frozen shrimp imports in the first half of this year (H1) in China reached 271.000 tons, a decrease by 20% over the same period in 2020.
Chinese frozen shrimp import in June, which was the second biggest import month of 2021, rose to 50.000 tons, an increase by 16% compared to that in May. China mainly imports farmed shrimp from Ecuador and India, however, this year's shrimp import was lower than last year's, down by 33% compared to the massive import of this country in June 2020.
Particularly, Ecuador is the biggest supplier of China with 32.000 tons of shrimp, down by 37% on a year-over-year basis. Following Ecuador is India, which is the second biggest supplier of China. Shrimp imports of China from India declined to 8.800 tons, down by 39% over the same period last year. Thailand is the third biggest supplier with 2.500 tons of frozen shrimp, up by 4% over the same period last year. Vietnam currently ranks fourth with 2.200 tons of frozen shrimp to the Chinese market, a decrease by 14% year on year.
In the first half of 2021, the imports from 4 countries above in a respective order were 174.000 tons, 46.000 tons, 8.700 tons and 8.600 tons, down by 15%, 23%, 38%, 15% respectively compared to the first half of 2020. Meanwhile, in June 2021, China imported 2.190 tons of cold-water shrimp, which was equivalent to 12.5 million USD, down by 54% in quantity and 39% in value compared to June 2020.
The relatively high import value in June denotes that the restriction imposed on containers coming to Zhanjiang in Guangdong province at the end of June did not cause a trade deficit.
VFM