Processor
Lallemand Animal Nutrition, the "pioneers" in that field of probiotics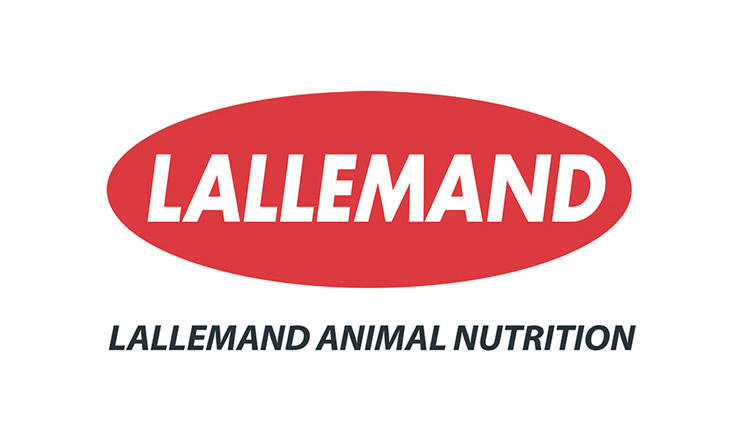 "Since those early times, Lallemand Animal Nutrition (LAN) has been growing very fast obviously, because we have very good quality products and well committed and experienced people but also because we have been using the mega trends", Dr. Yannig Le Treut, Managing Director of LAN said.
Can you introduce yourself and LAN?
My name is Yannig Le Treut. I am French and live in South of France. I am a veterinarian by education. I started my career, long time ago, as a private vet in the western part of France, which is called Brittany. But very soon I moved to the feed industry. Previously, before I joined Lallemand Animal Nutrition (LAN), I was the general manager of INZO, which is one of the leading Premix companies in France, recently acquired by ADM (and known as Wisium now).
I joined Lallemand in 2005 as Monogastric Species Category manager and eventually in 2012, I became the General Manager of LAN, and this is still what I am doing. LAN is one of the multiple business units of Lallemand group which is a family-owned company based in Montreal (Canada).
They started doing some businesses in Animal Nutrition in the late 80s, when they acquired the 1st bacteria plant in the middle of France in Aurillac. In late 1999 early 2000, Lallemand decided that they would increase their footprint in the Animal Nutrition industry and would directly operate in the marketplace with a dedicated business unit called Lallemand Animal Nutrition. It is quite a recent history because LAN just has 22 years of existence. LAN started in 2,000 with 5 people and when I joined in 2005, we were already above 40 full time employees. Initially, LAN was almost and only covering the dairy cow market with silage inoculants and one very famous live yeast for ruminants, Levucell SC. I was hired to enlarge the applications of live micro-organisms (both yeasts and bacteria) to monogastric species like swine, poultry and aqua.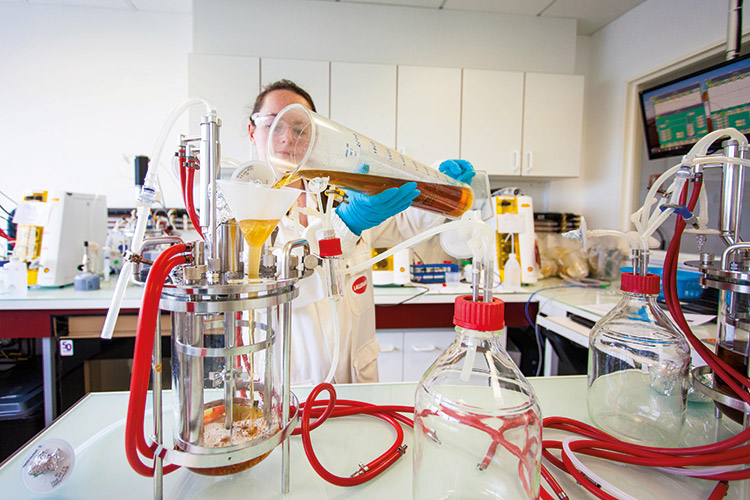 Lallemand's RD Lab
Since those early times, LAN has been growing very fast obviously, because we have very good quality products and well committed and experienced people but also because we have been using the mega trends.
LAN is therefore a unique combination of high-level science (we invest a lot into advanced science, screening of new strains…) and technical experts travelling the world and providing support to our customers. This is unique and key to success: We really to go to the farm and meet people, set up trials, educate the marketplace, get feedbacks from the users, because we are not selling anything magic and our customers need to really understand how to optimize the use of our technologies and maximize their payback. What is important: Adapted protocols (period of use, combinations, rate of use…), specific approaches considering the current situation of the farm. What makes LAN different from many suppliers is also the fact that we are producing what we sell, and this is also something important because it is not only about the quality but also the efficacy of the products.
We are selling into 90 different countries. We have our own people in 40 countries and of course Asia is important to us. We started to invest in Asia around 8 years ago. Lallemand is now investing in Vietnam, where we also have a platform, Lallemand Vietnam, to investigate the domestic market and potentially produce for the region. Vietnam in particular and South-East Asia in general are fast-growing markets and this is why a country like Vietnam is important to us: Highly populated, hardworking skilled people, entrepreneurs, massive swine production, a growing milk industry and of course a strong aquaculture industry.
How do you assess the Vietnamese aqua market? Opportunities and challenges of LAN when "conquering" the Vietnamese market?
When you talk about aqua in Vietnam, it is quite already a big market both for fish and shrimp production, so we want to capitalize on the real nice successes that we have in regions like Southern India, Thailand, or Ecuador for shrimps for example, and we do believe that our technologies and products should also bring a lot of value to the Vietnamese aqua production.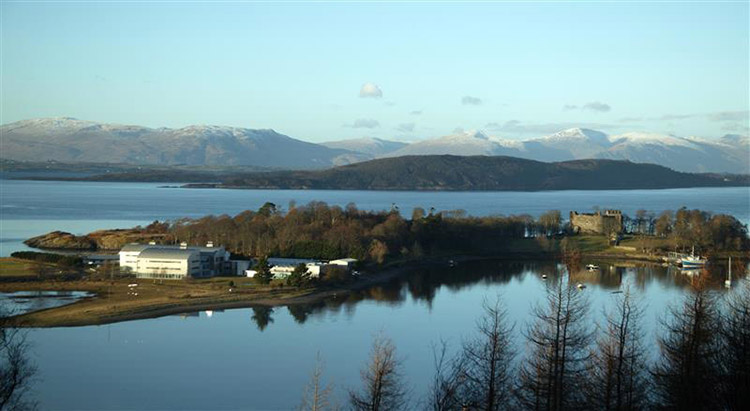 Panorama of Lallemand Aquapharm
Vietnam is a market with tons of potential, but of course, when you are starting in a new country, you are usually facing many challenges. The first one, it is just to be known! We need to become more visible, better identified as credible partners and therefore Lallemand is trying to build up more market awareness around our name, reputation, capacities…and products. This is the main objective of today event. You (the journalist) are helping us while speaking about our company and products. It is important that we can share our expertise and experiences as well: Lallemand is now well known worldwide for the quality and efficacy of its products and the scientific and practical technical support our teams can provide. This is how we are identified and appreciated, and this is also what we want to bring to the industry in Vietnam. But it is not only about how to get better known, but it is also very important to get access to the end users, especially when production is very fragmented with so many small or medium size farms and a large country with long distances, which is exactly what Vietnam is…
The second challenge for us is identifying local partners, distributors who can bring our products to the end users. Of course, it is not only about logistic aspects because what Lallemand sells is premium quality products with a cost: it is then very important that we find partners who believe in the value our products can bring and who are motivated and able to tell about the quality of products, their differences, explain how to use them and demonstrate the payback…it is definitively not about how much our products cost, but how much they can bring to the farmers. Therefore, we need partners having technical teams able to locally support the application of our products.
Otherwise, and like everywhere around the world, more expensive premium products are something felt as too expensive. Where we have been successful are countries and markets where we found good, powerful, and motivated partners who really value science and technical support down to end users.
Known as one of the leading companies in the production of products from bacteria and yeast, what makes LAN different to create a competitive advantage over competitors in the Vietnamese market?
We have products backup with science, we select specific strains specific effects and benefits for specific applications. It is not only important to have a product containing a Bacillus subtilis for example because you have hundreds of different strains that are all Bacillus subtilis strains…it is not enough because they have very different properties and effects…although sharing the same scientific name! Then, it is important to understand what you are looking for, what are the affects you expect and for which applications. Therefore our difference starts with the large strain collections we have in house. (close to 3,000 yeast strains and above 12,000 bacteria strains), the very professional screening and identification steps during which you check for the most efficient and resistant strains. We also keep investing in application research: how we can better use our products, how we can combine our products with other feed additives for example to maximize synergies. This is where and how Lallemand Animal Nutrition is different from others, as it is not only about selling our proprietary products but helping customers and partners to identify the best way of using them in a very comprehensive and professional approach of the farms. Our internal experts go much deeper in the market to educate our distributors, customers, and end-users. What make LAN so unique could be summarized here: sound scienced & specific products, being a primary producer and offering a full range of hands-on services with experts who have a successful track record of visiting farms and find solutions to production challenges.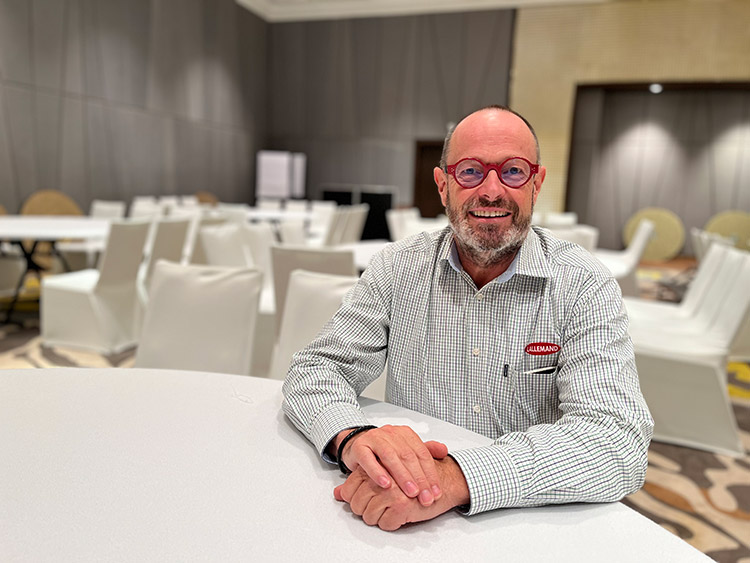 Dr. Yannig Le Treut, Managing Director of Lallemand Animal Nutrition (LAN)
I believe that this level of expertise that Lallemand is able to provide is now fully recognized by most of the players in the marketplace.
Last but not least, as we started with probiotics 25 years ago, we accumulated a lot of experiences and this makes a huge difference compared to the so many new players that are coming only now to biotechnologies and Probiotics because it is very trendy, and because antibiotics and chemicals are getting really under pressure worldwide. A lot of companies were laughing at us 15 years ago because we were promoting Probiotics and yeast derivatives…the same players are now coming on the market with Probiotics that they are most of the time not even producing themselves…they don't have the experience that we have, having been amongst the "pioneers" in that field of Probiotics gives us a lot of legitimacy that the market recognizes and values.
Can you share about the development strategy of LAN in the near future in Vietnam?
Of course, Covid did not help, but now we have a legal entity – Lallemand Vietnam – that is a very successful Joint Venture with our local partner NAN group. We have a team with sales and back-office people, but we also have local technical supports like Achille Leplat and the idea is to get more people on the ground in the coming months. Hopefully, we will be able to grow our sales significantly so we can afford to strengthen our feet presence faster than planned. Vietnam is an important market by itself, but it is also supposed to become a regional platform for us in the South-East Asia region. Our regional local tech support in SEA should be mainly based here in Vietnam and we have great ambitions for the near future. We already registered many different products, but more new products are coming that could be of interest in Vietnam. What about the next steps? It could become obvious that we have to produce locally some of our existing or future products: the country becomes more and more "business friendly" and production costs are more than acceptable (investments, labor, energy…) and you can find a lot of young, motivated talents committed to working for us. To achieve that goal… we just need to grow our sales and get to the volumes that justify local production (we need some critical mass…).  As you may know, LAN is already producing locally various dilutions of some key products (pure or combined) for the domestic market but also for some neighboring countries like South Korea or Malaysia. It may happen that if the volumes grow significantly and as expected, we think about investing in a bacteria plant in Vietnam.
As said already, Vietnam has some good competitive advantages: Hard working people, affordable labor costs compared to EU, and of course producing locally also reduces logistic costs and lead time to deliver regional customers.
Generally speaking, what we heard from the officers of the Department of Livestock, is very motivating: They confirm the country wants to become self-sufficient for beef and they understand they have to increase silage production because Vietnam is very populated and access to arable land is limited. Production efficiency is key to achieve those ambitious targets: More milk per cow, better average daily gain and FCR for beef… trying to value and local opportunity with local biomass already available and intensive farming for silage. I am also very interested when I hear that Vietnam wants to become an exporting country of higher value animal products (shrimps, fish… but why not pork or chicken meat?).  Following the specifications required for export to EU or USA for example (and with more added value) mean increasing the global quality of the exported products in term of food safety of course (food-borne diseases prevention like Salmonella or Campylobacter…but also clean labels without any or reduced levels of chemicals, antibiotics used on the farms…) but also in term of welfare and environment. This is really a huge opportunity for Vietnam and especially for Aquaculture: this is where we believe we can really help the industry to increase the quality and homogeneity of their products, with higher food/feed safety. We already heard from the Vietnam authorities that the preventive use of antibiotics will be banned as early as 2025. This is coming very soon, and the industry has to get prepared. it is now the prefect time to start looking for alternatives. This is indeed a very nice and timely opportunity for us. We can and want to take part of that change and we can help.
Thank you very much!
Hong Tham