Processor
Symrise Aqua Feed strengthens sales team in APAC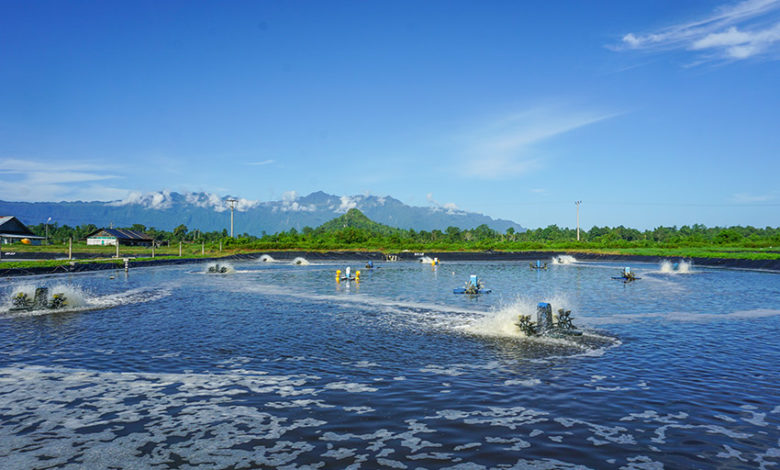 Symrise Aqua Feed widens its sales team in APAC by recruiting two experts: Dr. Puttitorn Saengrungruang in Thailand and Denny Sapto in Indonesia. These nominations will help the development of the business unit on strategic markets for all aquaculture species.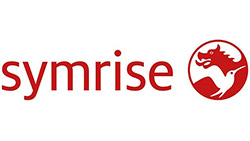 The past two years have presented considerable challenges to the aquaculture industry. In this environment, the Aqua Feed business unit, within the Taste, Nutrition & Health segment, managed to keep steady growth in APAC thanks to its adapted strategy and innovation. "One can hardly predict the developments within the very specific industry of aquaculture. At the same time, this makes it so exciting. We consider it crucial to work with a manager for each strategic market. This allows us to quickly address our customers' demands while ensuring the sustainable vision we pursue", says Paul Seguin, APAC Director.
Experienced experts in sales and business management support the region: Mrs. Thi Minh Tam in Vietnam/APAC, Mr. Jilun Su in China and now, Dr. Puttitorn Saengrungruang in Thailand and Denny Sapto in Indonesia. The business unit mainly manufactures its products in Thailand, Ecuador, and Costa-Rica. In 2020, Symrise Aqua Feed opened "Aqualis" in Thailand; a highly advanced Recirculatory Aquaculture System (RAS) testing facility that supports the performance demonstration of the products in shrimp, tilapia and Asian seabass. It allows the team to deeper and faster understand the products' modes of action in terms of palatability and nutrition.
Dr. Puttitorn holds a PhD in fisheries and allied aquaculture in water quality from Auburn University, USA, an M.Sc. in appropriate technology for resource and environment development from Mahidol University and a B.Sc. in soil science from King Mongkut's Institute of Technology in Ladkrabang, Thailand. Prior to joining Symrise, Dr. Puttitorn gathered 20 years of experience at the Suan Dusit University as a professor in Environmental Science and Technology specialized in waste management, aquaculture, water quality and pollution control. The PhD of Dr. Puttitorn focused on water quality in an aquaculture pond at Auburn University by conducting research on feeding techniques and water quality controls in hybrid channel catfish. Dr. Puttitorn is also pursuing a master's degree in Cosmetic Science.
"I had been teaching for about 20 years, so it was time for me to look for a new challenge in my career. I feel happy to join Symrise, a company that is always growing and cares about the environment. I will be responsible for the market in Thailand. I will support existing and prospective clients with services and support beyond their expectation, gain their trust through trial support and promote our "Aqualis" testing center. I will show our customers how we preserve our valuable resources with our sustainable aquaculture approach and with strong confidence in product quality and safety criteria", explains Dr. Puttitorn, Sales Manager in Thailand.
Denny Sapto graduated as a doctor of Veterinary Medicine from the Faculty of Veterinary Medicine at Bogor Agricultural University (IPB). Prior to joining Symrise, Denny Sapto worked as a consultant at PT Bima Palma for two years. From 2016 to 2022 he worked with Royal Horse, ADM as Business Development Manager where he successfully developed the brand and sales.
"Joining Symrise Aqua Feed offers me a great opportunity. I find it very interesting and challenging to move out of my comfort zone and to switch from equine to aqua industry. The aquafeed industry in Indonesia is growing every year especially on freshwater fish and shrimp markets. With the support of the APAC team and the great results of our "Aqualis" performance measurement center we will maintain the high standards of our products quality and palatability." added Denny Sapto, Business Development Manager in Indonesia.
About Symrise:
Symrise is a global supplier of fragrances, flavors, food, nutrition and cosmetic ingredients. Its clients include manufacturers of perfumes, cosmetics, food and beverages, pharmaceuticals and producers of nutritional supplements and pet food. 
Its sales of € 3.8 billion in the 2021 fiscal year make Symrise a leading global provider. Headquartered in Holzminden, Germany, the Group is represented by more than 100 locations in Europe, Africa, the Middle East, Asia, the United States and Latin America. 
Symrise works with its clients to develop new ideas and market-ready concepts for products that form an integral part of everyday life. Economic success and corporate responsibility are inextricably linked as part of this process. Symrise – always inspiring more …
Media contacts:

Christina Witter

Phone: +49 55 31 90-21 82

Email: christina.witter@symrise.com

Simon Delys

Phone: +33 6 75 54 34 27

Email: simon.delys@symrise.com

Social Media:

fr.linkedin.com/showcase/symriseaquafeed


linkedin.com/company/Symrise
youtube.com/agsymrise

www.xing.com/companies/symrise


instagram.com/finefragrancestories_bySymrise


instagram.com/symrise.ci