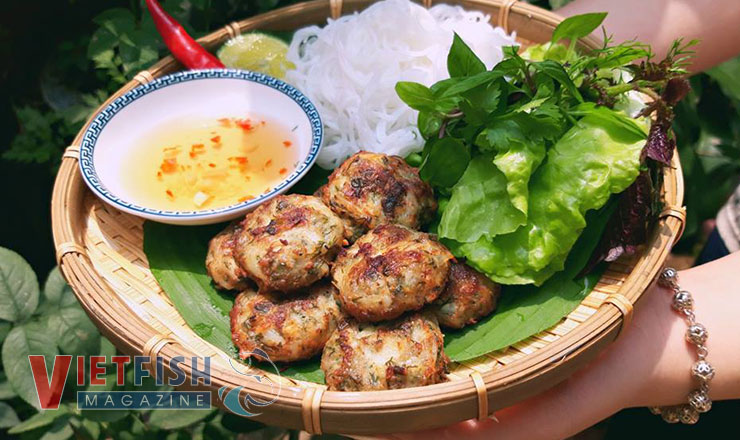 This time of year, the Đà River offers up a unique gift used in many delicacies loved by my family and countless others.
This seasonal speciality is ngần, a tiny, boneless fish. Its white body looks like a rice noodle except for the small black eyes. The species grows naturally in the river, eating algae. They are difficult to raise, so they have become a precious seasonal treat.
When the Đà River floods, the ngần fish season begins. People take to the river and enjoy an abundant catch. Families cook their favourite dishes and housewives stock up on the fish and freeze them for later use.
The best quality fish is caught at the beginning of the season, when they are sold at high prices around VNĐ200,000 (US$10) per kilogramme. When the season begins to wind down, the price drops to about VNĐ100,000 ($5) per kilogramme.
The fresh fish are soaked in salt water and rinsed before cooking. Because they are a natural product, there is no need to worry about preservatives or pesticides. Ngần fish ball is the famous natural summer delicacies.
The fish balls are served with rice noodles and dipping sauce that combines hot, sour and sweet tastes. It's the ideal dish for a summer day.
To make the dish, the ngần fish is divided into two parts. While half of the fish are kept whole, the other portion is pounded by hand into a thick paste. Necessary ingredients include salt, pepper, spring onion, one egg yolk and fennel.
As the balls are fried in hot oil their enticing smell fills the room. They come out golden brown, crispy on the outside and soft and moist inside.
Ngần fish can also be used to make delicious Korean-style pancakes. One part flour is mixed with 1.5 parts water. The instant flour creates an authentic and balanced taste without any need for extra spices.
You can put threads of spring onions and carrots into a hot pan then add a layer of the flour mixture and a layer of fish. After that, adding other seafood at this stage for a different taste. Cover the fish wish another layer of the batter and cook the pancake until it is crispy.
Don't miss these specialities next time you are in the northern of Vietnam.
VNN