Markets
Cà Mau: Price of shrimp materials dropped sharply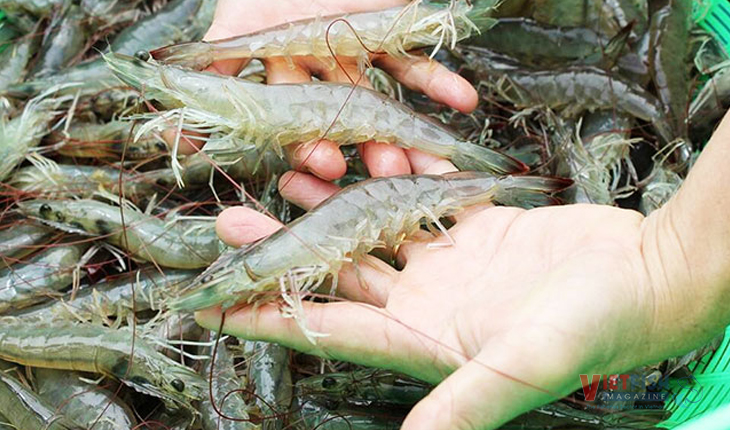 It's the main season but exports are facing continual difficulties, making prices of shrimp material in Cà Mau stay at a low level.
The price of white leg shrimp in quarter II/2023 fell from 18,000 dong/kg to 49,000 dong/kg as compared to quarter I, and 11,000 dong – 36,000 dong/kg, depending on sizes. The price of large sized shrimp stayed flat; however, the price of small sized ones dropped sharply year-on-year, with the price of 30-count-shrimp dropping about 35,000 dong/kg and the 40-count-shrimp declining about 45,000 dong/kg.
Shrimp farmer Nguyễn Văn Đệm in Thạnh Phú commune of Cái Nước district said that shrimp prices fell rapidly. "The 30-count-shrimp are sold at 140,000 dong/kg, the 100-count-shrimp are at 60,000 dong/kg while it was over 80,000 dong/kg. And yet, feed prices are increasing", said Đệm.
"The shrimp prices in Cà Mau fell constantly due to declining demand in post Covid-19, the on-going Russia – Ukraine strike, and inflation all over the EU and the US. Besides, Ecuador and India report high output and abundant supply, leading to an excess supply.
Vietnamese shrimp are staying at high prices over the world's competitors. So as to compete and successfully enter into sales contracts, exporters must pay attention to both product quality and prices. Thus, local shrimp processing and supplying shrimp companies must reduce purchasing prices of input materials.
VFM