Markets
Đồng Tháp's pangasius farmers suffers from great loss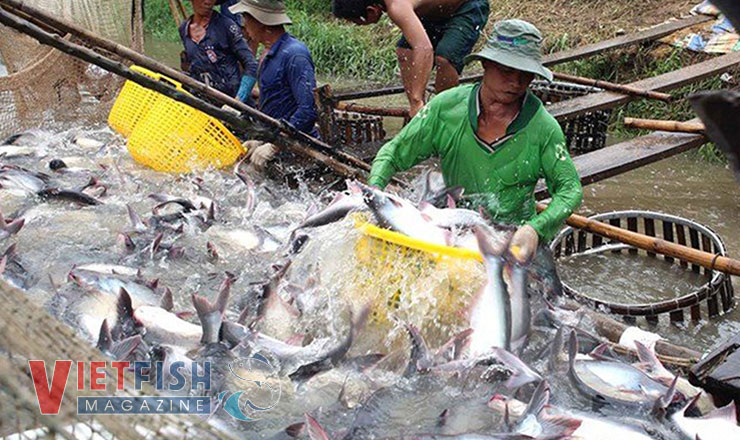 Most companies have used all of their storage facilities for stockpiles while the materials are in great abundance. If prices of pangasius material do not increase, farmers will continue to suffer from difficulties. 
Prices of pangasius material are ranging at 18,000-18,500 dong/kg in Đồng Tháp, while it costs 21,000 dong to produce one kilogram of fish on average, which makes local farmers suffer from a loss of 3,000-3,500 dong/kg. The loss of 4,000 dong/kg is driven by low price offered by traders, 18,000 dong/kg, according to a farmer in Tháp Mười district who owns more than one-hectare pangasius farm. Local farmers, with the vast majority being small ones, do not enter into sales contracts, hence, do not have certain buyers.
There's no sign of a halt of such slump, according to economic experts. The two biggest destinations of Vietnamese pangasius, the US and EU, are under the influence of COVID-19, meanwhile, China hasn't shown any sign of recovery.
In the face of difficulties in fisheries, the department of Agriculture and Rural Development in Đồng Tháp is working with the department of Industry and Trade to enhance the market information that Vietnam benefits from free trade agreements signed by with other countries so as to direct domestic pangasius producers and exporters, and innovate and seek for markets.
VFM