Markets
Pangasius exports expected to grow after quarter II, 2023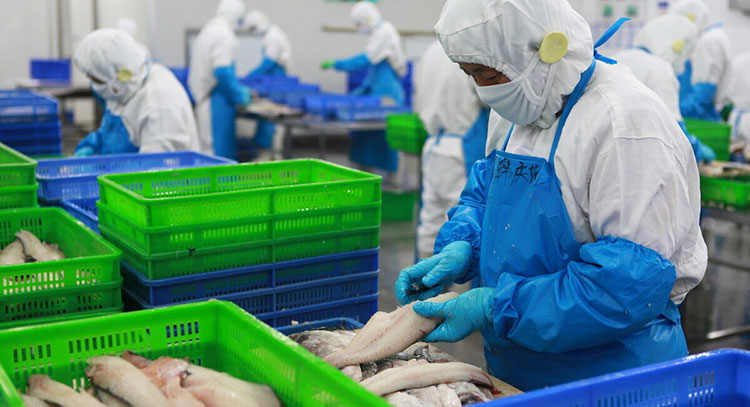 Pangasius exports brought in USD 422 million in quarter I, down 35% from the same period last year. Global food inflation and high inventory resulted in a decline in importing prices and demand, affecting export value of Vietnamese pangasius to major markets.
A decline in sales of pangasius was recorded in the two biggest markets, China and US, by 22% and 64% respectively. After a slump in January 2023, pangasius exports to the Chinese market rose by 26% in Feb 2023, showing good signs in this market.
Exports to the EU were better thanks to a double increase in sales to Germany. Meanwhile, the US market has not recovered. A slump up to 12-61% was recorded in other markets.
Pangasius exports to the EU reached USD 45 million in quarter I, 2023, down 4% from the same period last year of USD 46.7 million. Most of the markets in the EU increased their purchases of Vietnamese pangasius, some of them reported a double-digit growth such á Rumania (36%), Switzerland (53%), Denmark (34%), and Bulgaria (49%). Three-digit growth was recorded in some smaller markets in the EU such as Germany (100%), Latvia (429%), and the Netherlands (436%).
Besides the EU, Vietnam saw a positive growth in sales of pangasius to some other markets in quarter I such as Singapore with USD 8.7 million (up 35% from the same period last year) and the UK with USD 16.2 million (up 34%). Despite being one of the top powerhouses with high inflation rate, the UK was one of the very few countries reporting an increase in imports of Vietnamese pangasius.
In quarter I, 2023, most of the pangasius businesses reported a negative growth as compared to the same period last year. The top five pangasius exporters, Vinh Hoan, NAVICO, I.D.I Corp, Van Duc Tien Giang, and GODACO which account for 34.9% of Vietnam's export value, saw a decline in revenue by 7-43%.
The fisheries industry and the pangasius sector have had to deal with challenges since late 2022 due to prolonged inflation and high inventories of retailers. Besides difficulties in the market, pangasius processing and exporting businesses are struggling with materials, credit, and production. Production costs from breeding stocks to feed and other costs have been rising, and ponds have been emptied, resulting in material insufficiency. Farmers and processing and exporting businesses are suffering from a lack of capital to remain in production and trading. 
The pangasius sector really needs full support from the Government, national institutes, farmers, and businesses.
Vietnam is expecting to achieve some export value from China and some European countries such as the US, Germany, and Portugal, and the Middle East. Pangasius exports are expected to recover in quarter III, 2023 thanks to trading programs and trade promotion.
VFM