Markets
Shrimp exports to Canada increased by nearly 32%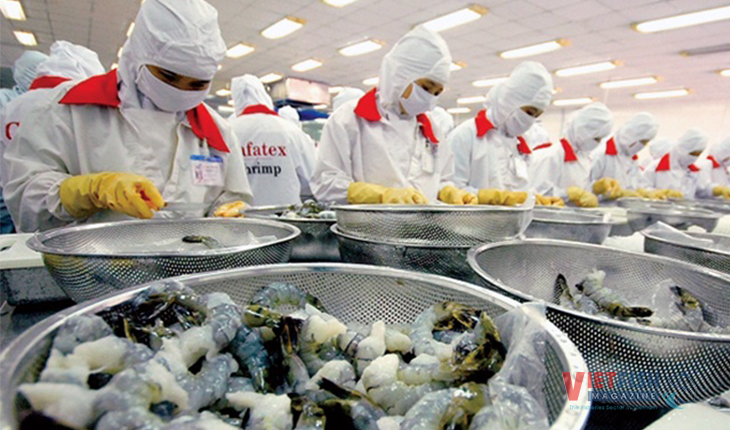 Canada is given the rank of the sixth biggest importer of Vietnamese shrimps, accounting for 5.7% of a total of Vietnam's shrimp exports to the world. Vietnam has seen a growth in sales of shrimps to Canada in the first four months of 2020.
In the first four months of 2020, Vietnam took in $49.4 million from exporting shrimps to Canada, up 31% from last year. In April alone, the export value reached $13 million, up nearly 51%.
As of mid May 2020, shrimp exports to Canada reached $54.7 million, up nearly 32% compared to the same period last year, resulting in a double-digit increase in the first four months, excluding January with a decrease.
Vietnam has seen a consecutive increase in sales of shrimps to Canada since 2016, experienced only a slight decline in 2019 and made recovery with growth earlier this year. Canada is considered a potential destination of Vietnamese shrimps.
Among shrimp products going to Canada, there's an increase in density of white leg shrimps. Canada is consuming a large amount of warm water shrimps from Southeast Asia regardless of a slump in cold water shrimp supply.
According to statistics by the World Trade Center, Canada reduced its purchases of shrimp in the first three months of 2020. India, Vietnam, Thailand, China, and Ecuador are the biggest buyers of Vietnamese shrimp respectively. Among Canada's shrimp suppliers, Vietnam offers the highest prices. As for the density of shrimps going to Canada, India and Vietnam have been increasing their densities while Thailand and China have seen consecutive decline. Canada reduced their purchases of shrimps from Thailand and China in the first three months of this year.
VFM