Processor
CầnThơ: build a factory to produce food ingredients from shrimp shells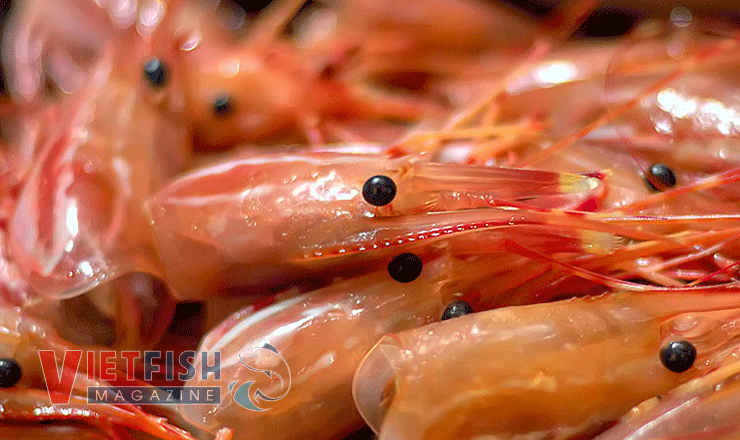 After trial cooperation with CầnThơ University, a Japanese company has planned to invest into a factory to produce food ingredients from shrimp shells and heads. The information was given by Takesho Food & Ingredients Inc Japan during its working session with Cần Thơ People's Committee on 06 August.
This company was successful in researching the process of making food ingredients and spices from shrimp heads and shells. Takesho will work with Cần Thơ University to carry out further study on pangasius by-product and then come next with rice screenings.
According to Vice Rector of Cần Thơ University Lê Việt Dũng, the university cooperated with Takesho Food & Ingredients Inc to develop studies in food process technology by new hydrolytic method to produce food ingredients.
These are by-products in agriculture and seafood of Vietnam that have never been wastefully exploited.
Takesho has spent more than one million USD on building a research system in Cần Thơ University which will be completed in 2020.
However, research capability of the university and available lead-out from the company have facilitated to complete the process of extracting protein from shrimp shell to produce food ingredients and spices, shared by Dũng.
A company in Singapore (which is ranked the fifth among top companies involved in flavor and ingredients) has agreed to use the product by Takesho and Cần Thơ University.
Takesho hopes to be able to launch the construction of spice powder factory in Cần Thơ.
Takesho Food& Ingredients Inc and CIPCO agreed the leasing of 2ha in Trà Nóc No.2 Industrial Zone to build the factory and take advantages of local ports.
This is the place where many companies involved in agricultural product and seafood processing are located with abundant source of by-products.
Vice Director of Management Board of Cần Thơ Industrial and Processing Zones proposed Takesho to establish a legal entity in Cần Thơ to launch the factory construction soon.
During the working session, Vice Chairman of Cần Thơ People's Committee Dương Tấn Hiển required the company to finish preparing the project layout, factory design and land lease agreement. Accordingly, Management Board of Cần Thơ Industrial and Processing Zones will give detailed instructions in investment registration, and Department of Natural Resource and Environment will guide the procedures of company formation.
Cần Thơ city will facilitate Takesho to launch the construction in January 2020.
VFM