Processor
Mr. Pham Hai Van: Grobest Vietnam works with vietnamese shrimp farmers towards sustainable shrimp farming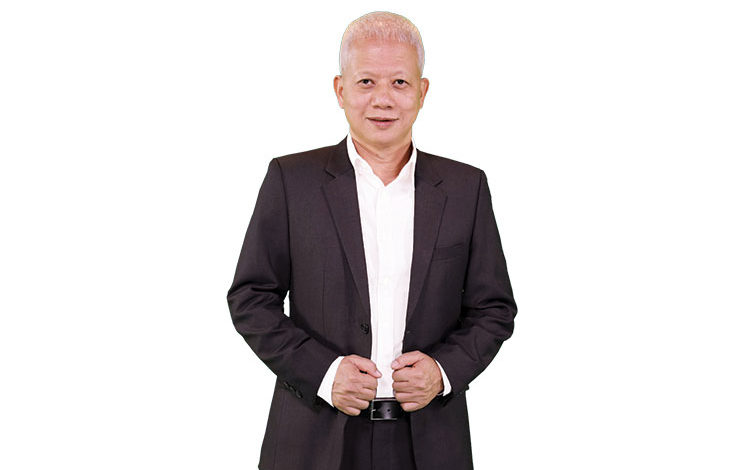 As a leading business leader in aquatic nutrition, both globally and in Vietnam, Mr. Pham Hai Van – General Manager of Grobest Vietnam, shared the company's  efforts in helping its customers engage in more sustainable methods of shrimp farming.
Mr. Pham Hai Van – General Manager of Grobest Vietnam
Sustainable development is one of the inevitable trends that the aquatic industry is striving for in order to create high-quality, sustainable production. Serving as a top aquatic nutritionist in Vietnam, what are Grobest's goals in this matter?
On March 11th, 2021, the Prime Minister issued Decision 339/QD-TTg to approve the Strategy for Development of Vietnam's Fisheries by 2030 with a vision towards 2045, where fisheries in Vietnam will be an integral part of a modern and sustainable commercial economy backed by advanced management, science and technology. This Decision is fully aligned with our company's objectives.  We embed a sustainability mindset in all that we do, respecting people and limiting our impacts on the environment through our products and our operations.  We have a history of sustainability and have been helping farmers improve their livelihoods.  The world will increasingly rely on aquaculture to feed the world safely and sustainably.  We continue to do our part in contributing positively to end hunger, achieve food security, improve health and nutrition in aquatic animals and play our part in contributing towards sustainable aquaculture.
Over the past two decades, Grobest Vietnam has provided quality shrimp feed and optimal nutrition programs to farmers in Vietnam.  In addition, we continue to seek out and collaborate with different partners to build an ecosystem that Vietnamese shrimp farmers can deploy, from high quality input products, such as breeding stock and hi-tech farming models. 
Based on the vision and goals on sustainable development of Grobest Vietnam, what typical activities has been undertaken to realize this strategy?
Grobest Group leads the industry with its research and development capabilities.  Our feed formulae make it easier to convert feed into fish and shrimp biomass.  In addition, our feeds do not contain antibiotics but include natural physiologically active substances that promote health in both fish and shrimp, enhancing growth and increasing survival rates of these aquaculture animals. 
Our most recent innovative product in Vietnam is called Advance Pro, a 360 Turbo Nutrition Solution.  This impressive breakthrough is the proud result of our deep technological knowledge in aquatic nutrition and our deep understanding of farmers' needs.  It offers an effective source of nutrition for daily feed requirements in the animals, while providing precise nutrients to enhance feed utilization, reduce waste and reduce water pollution.  With reduction in organic loading in water ponds, as well as reduced demand for water exchange to improve water quality, we end up having a healthier living environment for shrimp.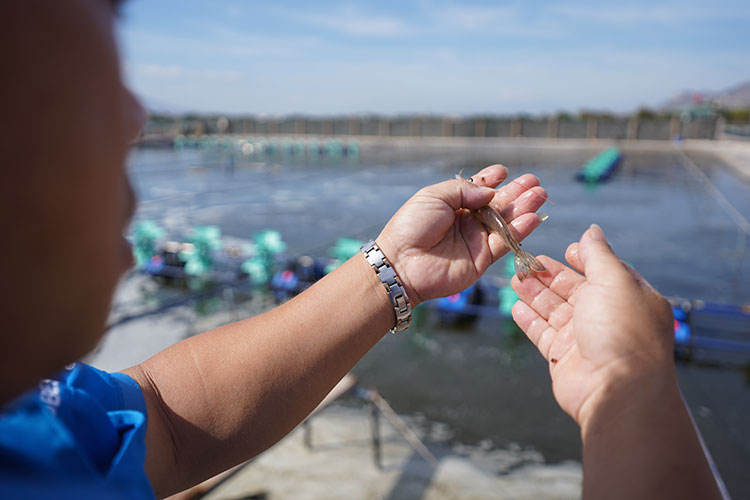 As part of our efforts to build an inclusive ecosystem that farmers can rely on, Grobest promotes design consulting services in shrimp farming models, for example, Gro-Farm CNC shrimp farming models, to meet the specific needs of farmers in each locality and replace inefficient, outdated ones. These models allow farmers to build a completely new farm or upgrade an old one based on existing foundations. These transformations bring economic efficiency to farmers, and help to maintain their  farming activities.  Grobest's technical experts and partners have launched modern water treatment processes using global technologies including water filtration systems and ultrasonic electrochemical systems, to prevent wastewater from being contaminated with excess chemicals according to national standards. This can be demonstrated with Grobest's GROFARM model, which has been deployed since 2020 and has benefited thousands of Vietnamese farmers  during the past few years.
Advance Pro – our daily feed with breakthrough nutrient with maximized profit for shrimp farmers
Could you tell us more about Grobest's projects or plans in the forthcoming years?
There are four key areas that we will focus on:
First, Grobest will continue to conduct research and develop functional ingredient  products for. It is considered the most important foundation, contributing directly to Grobest's position as the market leader in aquatic nutrition, while helping to enhance  species immunity systems  from complicated diseases and adverse weather conditions.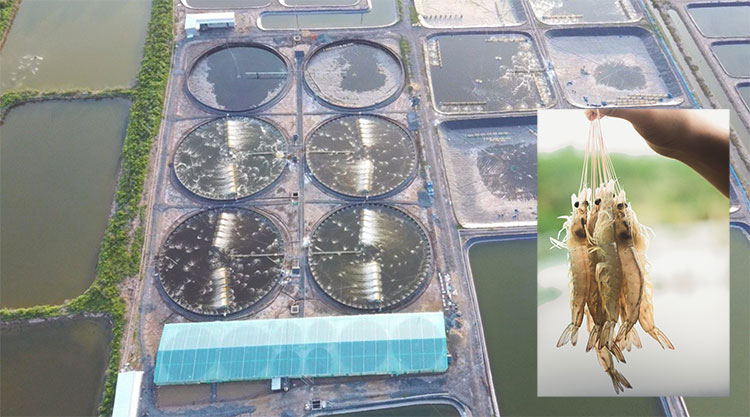 ​​Second, our experts and partners are devoted to searching for and bringing to more sustainable farming solutions that minimize water pollution and continuously improve farm pond conditions.
Third, in line with the industry's general trend, we intend to invest more in organic aquaculture.  Our feed does not contain antibiotics.  We put in efforts to develop products that help conserve biodiversity and protect natural ecosystems.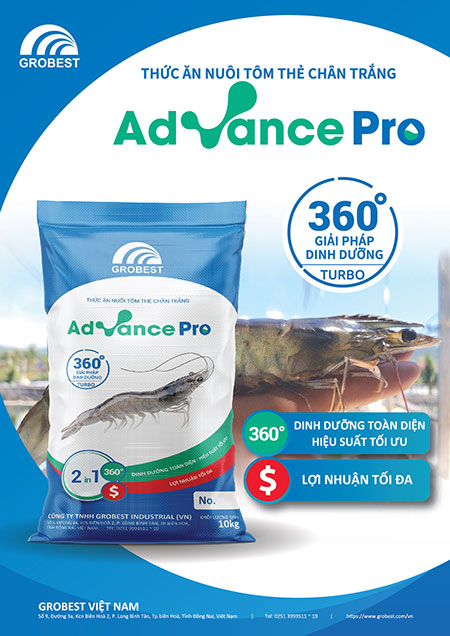 Last but not least, we hope to establish specialized research centers with leading domestic and foreign experts to address common industry problems and offer new technological solutions to meet the growing demands of farmers towards healthy and sustainable shrimp farming.
Thank you!