Processor
Pangasius exports to ASEAN sees positive indication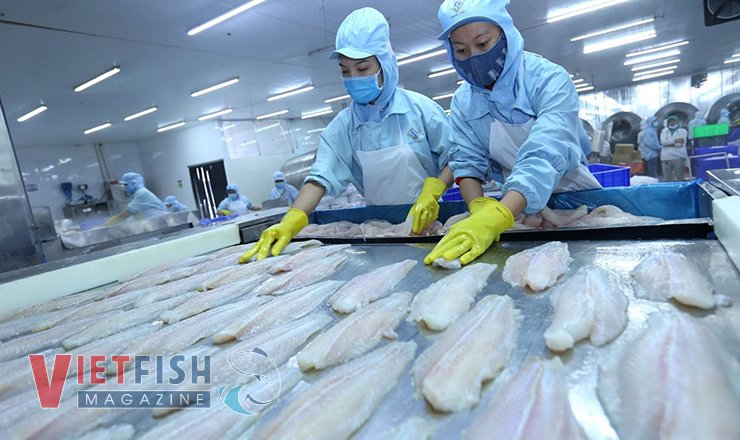 Many ASEAN countries are attracted to pangasius exporters as the first half of  2019 has seen positive indication in exports.
In the first five months of 2019, Vietnam exported $87.3 million worth of pangasius to ASEAN market, up 14.6% year on year, according to VASEP. ASEAN is recognized as a promising market by many seafood companies.
Thailand is the biggest importer of Vietnamese pangasius among ASEAN countries. The first half of 2019 has seen steady growth with May alone reaching $6.5 million, up 35.5% as compared to the same period last year.
Vietnam's pangasius exports were worth $32.5 million by May 2019, up 9.2% year on year. Meanwhile goodsales of white meat fish were recorded in Thailand with big majority of pangasius, accounting from 40-90% of the total white meat fish exports to this country. Seafood imports of Thailand kept growing during the first half of 2019 with white meat fish accounting the increasing proportion of intended frozen seafood import volume.
Philippines has been an emerging market in ASEAN for two years 2018-2019 with consecutive export growth in months. Vietnam had sold $19 million worth of pangasius to this market by May 2019, up 25% year on year.
Vietnam is currently the biggest and unique supplier of white meat fish including pangasius to Philippines. Less favorable natural conditions than other countries in the region have forced Philippines to import more farmed products in these years. Vietnam held the first Promotion Festival of Vietnamese rice and pangasius in Philippines where local companies and customers were aware that the main agricultural product of Vietnam was pangasius.
The highest growth rate recorded among ASEAN countries was Malaysia which had imported $18.8 million worth of Vietnamese pangasius by May 2019, up 47.3% year on year. Malaysia, the home of Mohammedan people, is evaluated as a promising market in the future with greater willingness of white meat pangasius as compared to Philippines.
Though Malaysia imported white meat pangasius from China, the US, UK and France besides Vietnam, Vietnam is still the biggest supplier of this product including pangasius.Thus, Vietnam's pangasius companies will have more opportunities to increase its export volume to this market.
VFM