Processor
Seafood exports before unpredictable fluctuations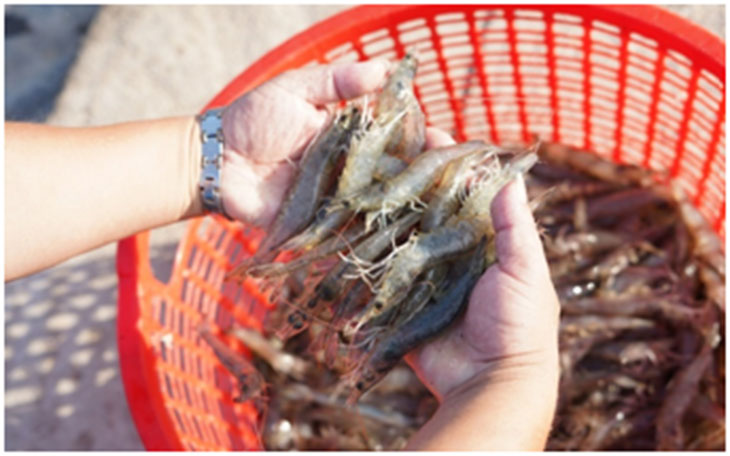 Seafood exports in June 2021 increased by 20% over the same period last year, but in July, the total value of this sector was at risk of a drop due to the COVID-19 pandemic. Therefore, issuing appropriate policies to maintain the growth momentum in the last months of the year is necessary.
Unprecedented pandemic challenge
In the first seven months of this year, seafood exports reached over 4.9 billion USD, up 12% compared to the same period last year. However, seafood imports also reached roughly 1.2 billion USD, an increase of 19% in 7 months. The exports of seafood increased by 16% in the first half of the month, then fell by 15-20% in the second half; resulting in a 4% decline in the seafood export turnover of seafood in July 2021 compared to the same period last year, reaching 374 million USD. Besides, shrimp exports dropped 4% to 374 million USD. Exports of pangasius and tuna fell by around 5%; octopus and crabs witnessed a decrease of 9% and 3%, respectively; and other fish also fell by 2%.
Currently, Sao Ta Foods Joint Stock Company is implementing the "3 on-site" motto, which provides workers with 3 meals each day, accommodation, and other policies. However, with only 1400 workers; the number of workers declines to 40% compared to normal days. Only 30% of employees in Vietnam Clean Seafood Corporation work under the "3 on-site" rule because others have their own children and elder parents. Trang Khanh Seafood Co., Ltd; Việt – Úc Pangasius Joint Stock Company, and Minh Hải joint-stock seafood processing company – Sea F69, are exchanging shifts to reduce the number of workers as required. Both the labor force and the supply of materials are forecasted to be of shortage in the coming time 
Market reaction
According to the Ministry of Agriculture and Rural Development, the complicated developments of the COVID-19 pandemic not only result in a sharp reduction in capacity at seafood companies but also make negative impacts on the harvest and production, despite the huge demand for seafood imports.
Statistics of Working Group 970 show that 324/449 seafood processing establishments meet the requirement of the "3 on-site" rule, accounting for 72%. Many companies are operating at 30-50% capacity compared to before the implementation of Directive 16 owing to a lack of workers or shift exchanging. In addition, the number of broodstock shrimp is about 55,000, 150-200 million juveniles are actively generated per month to fulfill the demand for stocking. Currently, there are 120 aqua feed companies nationwide, of which 56 companies are foreign-invested with a designed capacity of about 5.2 million tons/year and 64 factories are domestic-invested with a designed capacity of about 4.7 million tons/year, providing enough feed for farming.
Seafood producers are facing two major challenges during the production process. In terms of transportation, around 7 billion shrimp breeds from the South Central region, together with about 150,000 tons of feed from Đồng Nai and Bình Dương, must be transported monthly to the Southwest region. However, both road and sea transport is challenging because the hatcheries and feed companies are in different locations.
Regarding consumption, some factories temporarily close due to labor shortage and inability to satisfy the requirement of the "3 on-site" rule, leading to various difficulties for farming establishments throughout the harvesting season. In particular, the main harvest time for shrimp and pangasius occurs in the last months of 2021. Therefore, it is necessary to actively remove difficulties to keep processing units operational.
The accompanying of government
Prime Minister Phạm Minh Chính chaired an online conference on August 8 between the Government and businessmen, representatives from enterprises, business associations.
A representative of VASEP said that the pandemic caused difficulties in seafood processing and exporting, especially in the southern provinces. Therefore, it was proposed to speed up the rate of vaccination for farmers, fishermen, and processing enterprises, as well as have policies to support electricity bills. In addition, there are more specific guidelines on local health care, particularly guidance on medical isolation when detecting F0 and F1 cases to avoid the closure of the entire factory. Representatives from several business associations also suggested that the functioning authorities should accelerate the disbursement of the 26,000 billion VND support package, especially for the southern provinces.
Prime Minister Phạm Minh Chính affirmed that every healthy citizen, every healthy business, the country is healthy. We must continue the proposed solution through principles of controlling, preventing, and stamping out the pandemic while maintaining and boosting production in safe areas. 
The Prime Minister will establish a special working group to remove difficulties for businesses.