Processor
Seafood exports of the first six months increase 0.6% year on year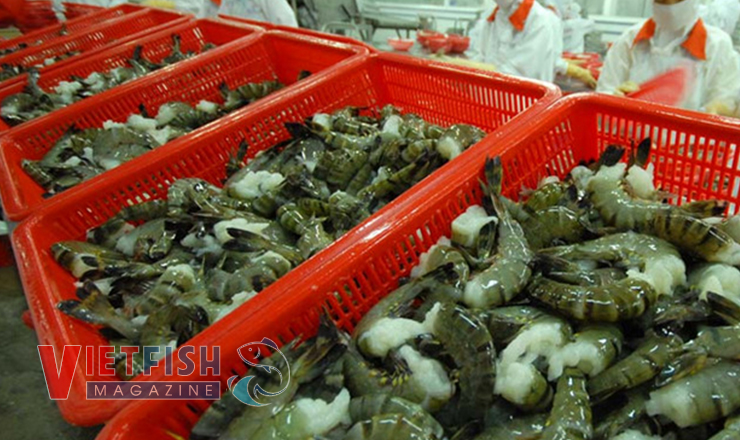 Speaking at the Preliminary Conference to review operation of the first six months and devise plan till the end of 2019 by Directorates of Fisheries (DOF) (under Ministry of Agriculture and Rural Development – MARD), Acting General Director of DOF Nguyễn Ngọc Oai said that total seafood production outcomes and export volume in the first six months met the plan and exceed what was achieved in the same period of 2018, however failed 50% of the plan drawn up for the whole 2019.
According to DOF, fishery industry saw steady growth in the first six months of 2019 with total production outcomes reaching over 3.77 million tons, up 6% year on year. Growth speed of production value in the sector achieved 6.5%, highest level among agricultural products. Seafood exports was worth almost 4 billion USD, up 0.6% as compared to the same period last year with shrimp alone reaching 1.455 billion USD.
Director of Aquaculture Division of DOF Như Văn Cẩn said that shrimp export volume saw a decline of 13.6% by 31 May.
Seafood industry is aiming at export volume worth 10.5 billion USD and growth of 6.7% in 2019, requiring optimal solutions to fulfill. "Yellow card" warning imposed by EU must be specially paid attention while removal of the card is facing challenges.
During the first six months of the year, DOF advised the Ministry to issue five documents directing local authorities to develop solutions to theremoval of EC's"yellow card". Accordingly, they are requested to terminate and prevent fishing boats and fishermen from getting involved in legal fishing in foreign water area. MARD and DOF determine to fight against IUU fishing; however, the performance of many prefectures has not satisfied four recommendations by EC.
In experts' opinion,the newly signed Europe – Vietnam Free Trade Agreement promises to create more favorable conditions for Vietnam to export its main seafood products such as shrimp, pangasius and tuna to EU due to higher competitiveness than other rival sellers who have not entered FAT with EU like India and Thailand.
It is possible to see positive signs for seafood exports to this market in the last six months while sales in the US and Japan are forecasted to grow. Great effort of the industry may help seafood export reach over 5 billion USD in the last six months, making 2019 export volume worth 9 billion USD.
VFM