Processor
Seafood exports reached nearly 4 billion USD in the first six months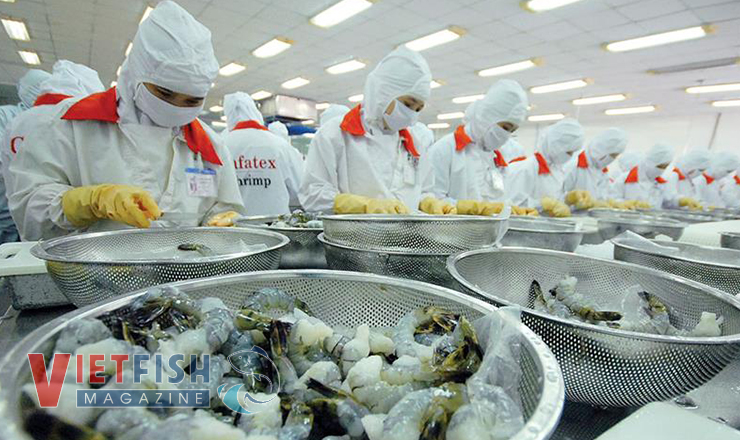 Vietnam exported $4 billion worth of seafood in the first six months of 2019, equally to 100.6% as compared to the same period last year, reports by D-Fisheries on 04 July at Preliminary Conference of achievements during the first six months and plan till the end of 2019.
According to D-Fisheries, the industry saw steady growth in the first six months of 2019 with total production outcomes estimated to reach over 3.77 million tons, up 6% year on year (1.85 million tons of exploited seafood, up 5.2%, 1.91 million tons of farmed products, up 6.8%). Total seafood production outcomes reached growth speed of 6.5%, hitting the peak among agricultural products. Seafood exports were worth $4 billion, up 0.6% year on year.
Deputy Minister of Agriculture and Rural Development Phùng Đức Tiến says that despite encouraging results during the first six months, fisheries industry is facing three major matters that require us to be decisive and formulate detailed plan to solve. Fisheries Law that became effective on 01 January 2019 stated that training courses, public information and dissemination are necessary because it'll take a very long time to change from traditional fishery into a sector that complies full legal framework and international schemes. Moreover, the whole system of the industry must be united, proactive and determined to reach the goal of seafood exports worth $10.5 billion and growth speed of 6.7%.
EC will come back and check Vietnam's effort in removing the "yellow card" warning. And yet we have just completed legal framework while fishing boat surveillance, traceability, origin certification that we are working on might get usstronger warning than the "yellow card" if we fail them.
Thus, Deputy Minister Phùng Đức Tiến requests further checking and following to produce comprehensive solution to remove EC's yellow card of IUU. Competent authorities need to advise and carry out solutions to remove EC's yellow card of IUU, including monthly meeting with National Steering Committee of IUU exploitation, regular inter-sector working delegation to check anti-IUU fishing in major prefectures, and issuance of instruction document and field trips to prepare for working session with Delegation of EC in October 2019.
VFM