Processor
Take advantages from FTA, Vietnamese shrimp increase its sales in Japan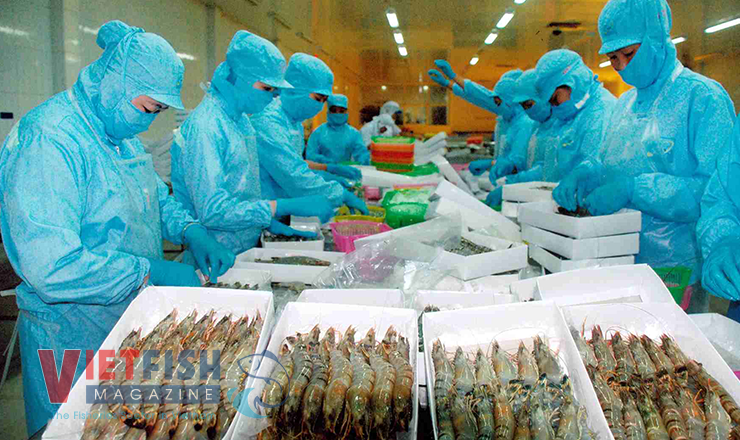 Japan kept being the second largest buyer of Vietnamese shrimp in the first three months of 2019, accounting for 19.7% of total Vietnam's shrimp exports to the world. At that time, Japan was the only one who is recorded growth with Vietnamese shrimp. Growing demand and advantages from Trade Agreements between Vietnam and Japan have resulted increase in sales of Vietnamese shrimp in this country.
In March 2019, sales of Vietnamese shrimp in Japan was 54 million USD, up 4.3% year-on-year, leading total value of shrimp export in Q1 reach 121.7 million USD, up 1.4% as compared to the same period last year. Among top eight buyers of Vietnamese shrimp, Japan was the only one growth recorded in Q1 this year. Sales to Japan is expected to reach 297.9 million USD, up 5% in Q2.
Main products that Vietnam exports to Japan includes white leg shrimp (peeled, headless shell-on, tailless, frozen boiled) HS 16052990, white leg shrimp (peeled, frozen breaded size TR-20, TR-30, TR-40, KF-41, 10 Y-20B) HS 16052930, frozen Nobashi HS 03061721, and frozen PD white leg shrimp 21/25, 31/40, 51/60, 61/70 (HS 03061722). Vietnamese shrimp HS 16052990 price ranged 8.2 – 11.9 USD/kg in Japan in March while HS 16052930 5-7USD/kg.
Vietnam is the largest seller of shrimp to Japan, accounting for 25.6% of Japan's import volume of this kind and has remained its rank for many years. Free Trade Agreement between ASEAN and Japan (AJCEP) effectively dated 01 December 2008 and Bilateral Free Trade Agreement between Vietnam and Japan (VJEPA) effectively dated 01 October 2009 have created favorable conditions for Vietnam's seafood exports to Japan in terms of tariff.
According to the commitment made by Japan in VJEPA, shrimp HS 030617 sold to Japan and processed shrimp labelled HS 160521011 (boil, frozen, non-zipped) 160521019, 160521029, 160529010, 160529029 will beeligible to free taxas of 01 April 2009.
Besides, Comprehensive and Progressive Agreement for Trans-Pacific Partnership (CPTPP) effectively dated January 2019 helps Vietnamese shrimp enhance its position in this market. As committed in CPTPP, some seafood types, which are strength of Vietnam with frozen shrimp (HS 030617) and processed shrimp (HS 160521) included will be imposed tax 0% after the agreement becomes effective.
Vietnam's companies should take advantages of such FTA, follow the schedule of reducing tariff imposed on Vietnam's key products exported to Japan, and overcome technical barriers as well as obey regulations stated in these agreements.
As fast food culture in Japan has developed, processed shrimp will be interested in this country due to its convenience. It is expected to increase by 10% as compared to the previous year.
Although Vietnam has been the biggest supplier of shrimp to Japan, sales of Vietnam, Thailand and Indonesia slightly reduced while India inched up early this year. Vietnam, therefore, will have to compete against India selling shrimp to Japan.
India plans to boost farming traditional black tiger shrimps in Western Bengal, Kerala, and Karnataka so that it will improve its sales to Japan, especially in Olympics Tokyo 2020, an event with some expectation of boosting seafood consumption in this country.
VFM