Uncategorized
The "giant" farmed pangasius is sold up to 350,000 dong/kg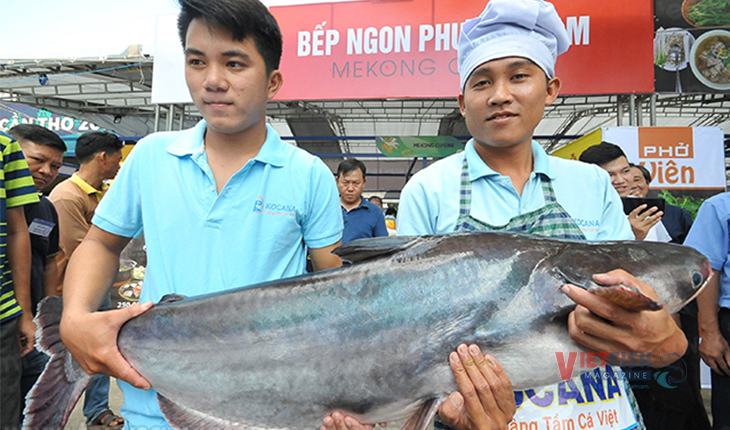 The "giant" farmed pangasius that weigh up to 25-30 kg/pcs are being slaughtered by Minh Đức Thành Company at Thốt Nốt district, Cần Thơ city and sold at 350,000 dong/kg.
Those 20-year-old giant pangasius were introduced at the Cần Thơ International Tourism Fair 2019 running from November 29 to December 01. They were selected and reared in a separate pond. The company owns more than 100 pangasius sized 25-30kg/pc. Minh ĐứcThành worked with Xẻo Nhum ecological garden of Cái Răng district, Cần Thơ city to slaughter the "giant" pangasius at the fair to make about 30 recipes to serve the participants.
During the farming of pangasius for exports, the company developed a lot more products to increase the added value, boost the domesticfish consumption and satisfy growing demand of restaurants and families. Various KOCANA products were developed such as fresh pangasius, half dried fish, and dried fillet that are brand new to domestic consumers as they've only experienced fillet or pieces.
VFM