Aquaculture
Bến Tre: Develop an all-male giant tiger shrimp farm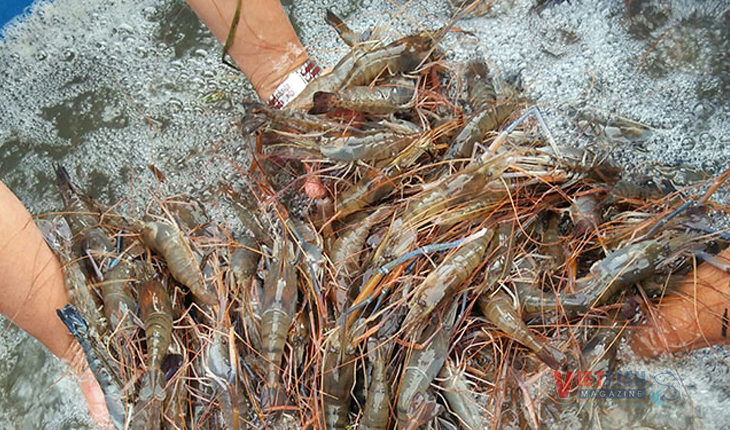 Bến Tre's Agriculture Extension Center worked with the provincial Farmers' Society to develop an all-male giant tiger shrimp farm in the rice field in An Điền commune, Thạnh Phú district with a scale of 15 hectares from July to December 2020. Shrimp output is estimated to reach 10.8 tons, with productivity of 5 tons/ha.
This is the model to adapt to climate change and direct to sustainable agriculture development. Besides, this will help establish a value chain of organic shrimp-rice products and consuming markets, bringing in an effective economy and leaving no negative environmental and social concerns.
The company behind this model is Lavi Food Company which agrees to provide farmers with full financial support of salt-tolerance rice cultivation. Besides, Bồ Đề Group will freely provide participants with pond-treatment products and training courses to use the company's products in rehabilitating land and water environment.
According to Lê Nhựt Chiêu, a member of the provincial Farmers' Society, this Group will spend 3 billion dong helping Thạnh Phú's extensive shrimp farms in consecutive three years, from 2020 to 2022. The Group has just offered a policy of 50% discount on prices of their pond-treatment products which are produced by the group's biotechnology, and committed to support farmers nationwide in consecutive three years.
VFM