Aquaculture
Hải Phòng makes great effort to build a fishing port to serve traceability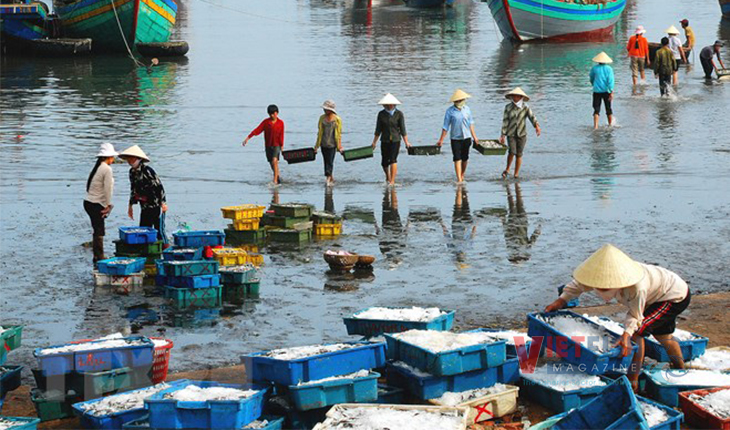 Together with other provinces, Hải Phòng is making great effort to fight against IUU fishing and building a fishing port qualified to traceability.
Hải Phòng authorities have distributed the city's budget into repairing and improving the Ngọc Hải fishing port, running the Representative office that oversee to the local fisheries industry inspection and management, and disseminating the information and fishery law.
In April 2019, the Ministry of Agriculture and Rural Development announced that the Ngọc Hải fishing port in Đồ Sơnwas qualified for traceability of exploited marine species. According to the Hải Phòng Fisheries sub-department, it cost 20 billion VND to build and improve the Ngọc Hải fishing port. The Ministry's announcement has encouraged the local authority to promote further investment.
The Ngọc Hải fishing port hasthe seafood classification system and garbage system in the station no.1, seafood product classification house and operation house in the station no.2 and proceeding the project of high BOD sewage plant.
There are two monitoring vessels that are always ready for checking and patrolling together with the Fishery inspection office and Inspection representative office. The Ngọc Hải fishing port and local authorities have improved on overseeing the execution of the Government's regulations on departing and parking boats and exploitation logbook.
However, the city authorities are facing challenges in the fight against IUU fishing. Among more than 200 fishing boats related to seafood logistic services many boats refuse to buy fish at the port but directly make deal with the boats fishing in the ocean and then export through the border gate, which makes it difficult for themto manage, review the document and control the unpurchased volume.
On the other hand, some owners change theboat engines and bring up small ones to snuff without registration, origin certification and food quality, which is difficult to be monitored and managed.
The Head of the Hải Phòng Fisheries sub-department confirmed that the city had been making its great effort to fight against IUU fishing so far. The local authorities were working without a day off to prepare for the EC's visit and yellow card removal.
VFM