Aquaculture
Khánh Hòa: Build a supply chain for lobster products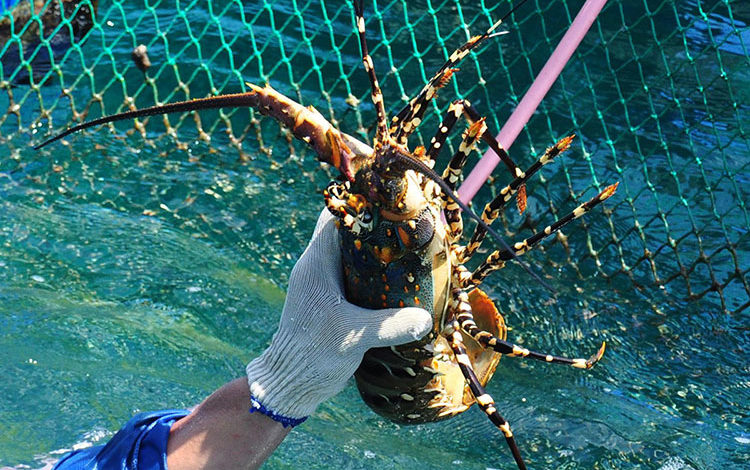 Khánh Hòa is focusing on building a supply chain for production, sales and exportation of lobster products in combination with traceability to enable official-quota exports.
Khánh Hòa stocked 77,445 cages of lobsters and expected to harvest 2,650 tons in the first six months of 2023. Head of the Economy Office of Vạn Ninh, Nguyễn Ngọc Ý, district said: "The district has over 33,000 cages of lobsters, mainly rock lobsters. The consumption of lobsters fluctuated, mainly depending on the Chinese market. Over a month ago, rock lobsters size 2 (0.7 – 1 kg/head) were sold at nearly 2 million dong/kg, then down to 1.6 million dong/kg, and now climbing to 1,8 million dong/kg."
Director of the Sub-department of Fisheries Võ Khắc Én said that there were some businesses entitled to export lobsters to China upon official quota. About 85% of commercial lobster output is exported to China through border gates every year. However, this route has been narrowed when China applies strict quarantine regulations. Thus, the development of a supply chain in combination with traceability for official quota exports is a propoer solution.
The province has three cooperatives and working groups in Vạn Ninh district participating in the VietGAP based supply chain of lobster. "Our group has 20 households as members, providing companies with 31.5 tons of VietGAP commercial lobsters", Trần Minh Hiền, leader of the lobster cage farming group in Khải Lương village of Vạn Ninh district.
Besides this supply chain, Vạn Ninh has two more chains which are Vạn Hưng aquaculture cooperative with 20 households with an annual output of 29.9 tons and Ninh Tân aquaculture occupational group (in Vạn Thạnh commune)  with 15 large-scale households with an annual output of 128 tons. Their commercial shrimps are purchased by businesses for official quota exports to China.
Deputy Director of the Department of Agriculture and Rural Development Lê Văn Hoan said: "VietGAP based aquaculture area is not commensurate with the whole area and output of the province. The department has just proposed the Vietnam Institute of Fisheries and Economics Planning (under the Ministry of Agriculture and Rural Development – MARD) to build a chain in production and sales of lobster in the province. Accordingly, five lobster cooperatives in Vạn Ninh district, three in Cam Ranh city and six in Nha Trang city were suggested. 
For official quota exports to China, lobster businesses must be granted identification numbers for exports by Agro Processing and Market Development Authority (Agrotrade) under MARD and Phytosanitary Certificate by branches of Agrotrade.
VFM