Aquaculture
Ninh Thuận: Prospect of rearing Pearl grouper in cement tanks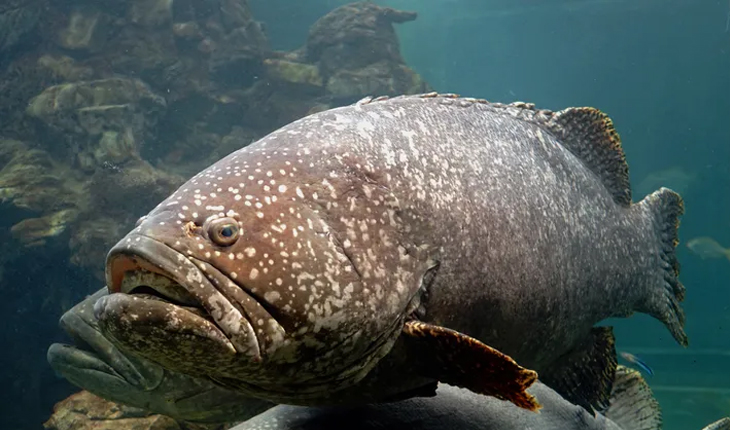 Center for Cultivar, Livestock, and Seafood Services in Ninh Thuận is experimentally successful in rearing Pearl grouper in indoor cement tanks, promising to develop a high economic value model for farmers.
In 2019, the Center succeeded in studying the technical process of producing Pearl grouper so as to meet the demand of commercial culture of farmers around the province. Pearl grouper is a high economic value species which is expected to replace ineffective farmed shrimps in the province.
In 2021, the Center decided to conduct an experiment of rearing Pearl groupers in indoor cement tanks after realizing that cages and earthen ponds had not exploited the full potential of this species. By this time, the experiment can produce a preliminary evaluation of the efficiency of this model which are advantages in taking care and management, environmental impact resistance, and easy control and treatment of pathogens. Pearl groupers in indoor cement tanks weighed up faster and grew better than those from the outdoor ponds. It takes less time to rear and harvest Pearl groupers from indoor cement tanks than outdoor ponds. As for brown marbled grouper alone, harvest from indoor cement tanks can be carried out 3-4 months earlier.
Being healthy and adaptive to the environment, Pearl groupers are stocked at the density of 30 pcs/m2. A Recirculating Aquaculture System (RAS) must be installed to provide Pearl groupers with sufficient oxygen for their healthy growth and development. Only commercial feed is used during the farming, twice a day for small size fish, once a day for medium size, and every two days feeding for large size fish. After nine months, when Pearl groupers weigh up to 1.2-1.3 kg each and the market price is at 130,000-140,000 dong/kg, farmers can definitely earn greater profit than from cages or ponds.
Nguyễn Văn Dũng, Director of the Center, said that in the future, after completing the technique and process of Pearl grouper farming in indoor cement tanks, the Center will multiply the model in the whole province so as to help farmers raise their earnings.
VFM