Aquaculture
Kiên Giang requires scientists to determine the strange species causing massive death of fish in the ocean cages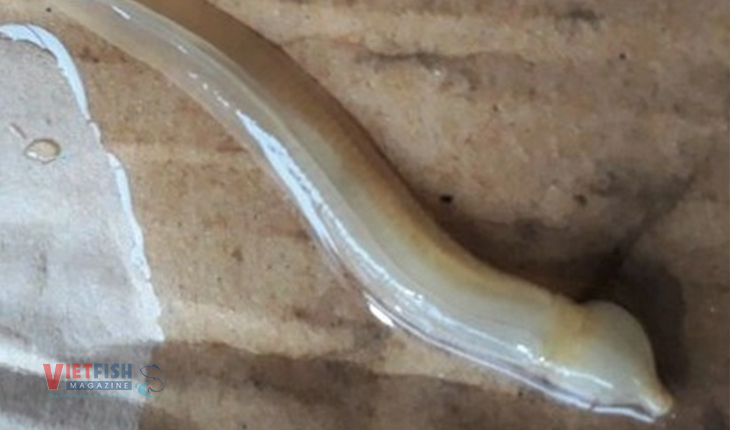 A species, unknown and unidentified, usually comes and kills a large number of fish in the oecan cages surrounding islands in Kiên Giang.
Doctor Đỗ Minh Nhựt, Deputy Director of department of Agriculture and Rural Development in Kiên Giang, has just sent an official document to the provincial department of Science and Technology regarding the review and selection of preferential science and technology tasks among 8 projects and thesis scheduled to perform in 2021. One of them is the study and survey of the appearance frequency of strange species and measures to reduce damages to fish cage farming around islands of Kiên Giang.
He aims to collect samples (10-15 samples every time it appears) and send them to Institutes and Universities to study and identify this strange species. An effective measure may be adopted if time and location where the strange species usually appear are recorded in consecutive three years and biological characteristics are observed. Fishermen related to fish cage farming should be provided with training courses where they learn about the time and location of strange species and countermeasures. The project takes three years, from 2021 to 2023, with a total cost of 1.5 billion dong funded by the science and technology career financial resource.
As recorded by Kiên Giang's sub-department of Livestock and Animal health, since 2016, strange species have appeared for several times in some fish cage farming areas, mainly in Kiên Hải and Kiên Lương districts when the south wind blows from April to June. They come when currents stop flowing, from midnight to early morning and disappear when the sun rises.
They swim from the bottom of the ocean in large quantities, wrap the surface and secrete mucus which attach to the mesh surrounding cages, reducing the circulation of water, and adhere to fishtail, preventing respiration. Thus, fish with high demand for oxygen and living near the surface water will be badly impacted, resulting in a massive death in a short time and leaving a great loss to fishermen.
There is not any effective countermeasure against this strange species. To tackle the situation, fishermen use manual method such as aerating to provide fish with oxygen or pumping with high pressure to wash the mesh and drive them away.
VFM