Aquaculture
Slump in sales of Sapa salmon due to Covid-19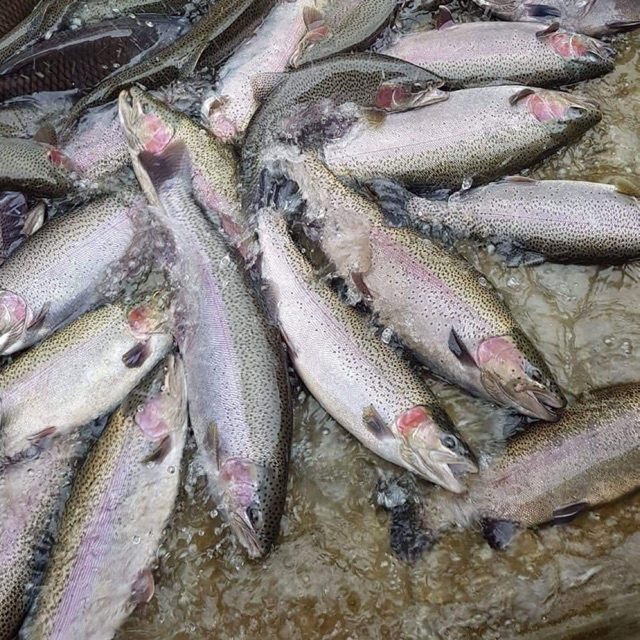 The epidemic spread has resulted in slump in sales of Sa Pa salmon when tourism in this place is "frozen" and restaurants are closed. Plus, traders refuse to buy because it is difficult to transport fresh trout.
Farmer Sỹ in Sa Pa (Lào Cai) said "It costs me 5 million for feed and labour wages every day. Thus, I have to spend nearly 200 million dong per month".
Ms Hoa wants to sell 10 tons of salmon in the run-up to harvest but there is no trader. If she curtails expenses, she still has to spend 220 million dong on feed every month. If no trader, she may lose as much as billions dong. She is now offering 180,000 dong/kg on wholesales for at least 70kg of salmon and she may lose around 30,000 dong with this price.
In 2019, the farmgate price of Sa Pa salmon was 250,000 dong/kg. But now it is 200,000 dong/kg in the retail market.
Mr Hoàng, a salmon trader in Lào Cai said that he just sold to local people but transported the species to other provinces due to difficulties in preservation. "I am racing to look for wholesalers to sell salmon to other provinces but I do not think there will be any order until the end of social isolation", said Hoàng.
In Hồ Chí Minh city, some distributors of Sa Pa salmon have stopped buying as transporting units refuse shipping or the shipping fee is so expensive if any.
Sa Pa district has 14 big farms and 40 hubs of salmon, according to the Agriculture and Rural Development Office.
VFM