Fisheries
Determined to remove the "yellow card" of seafood by 2022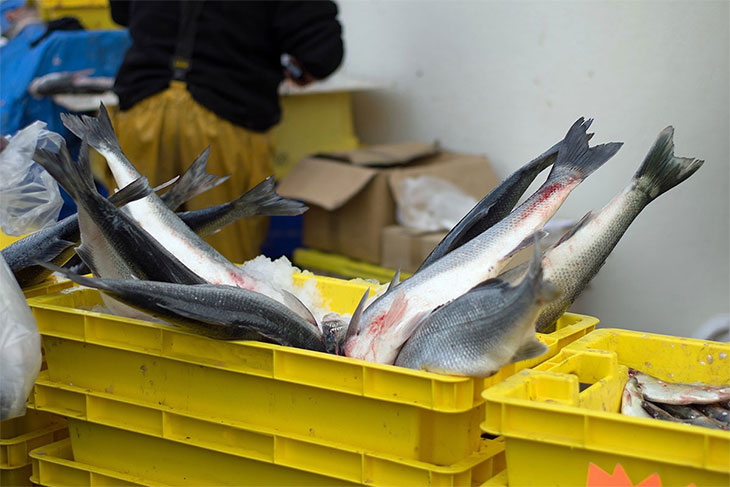 On July 13, the National Steering Committee for Combating Illegal, Unreported and Unregulated Fishing had an online meeting with 28 coastal provinces and cities related to the European Commission's (EC) issued a "yellow card" warning for Vietnam's fishing activities at the end of 2017.
According to Deputy Minister of Agriculture and Rural Development Phung Duc Tien, as of June 30, there have been 26,915 Vietnamese fishing boats 15m in length and above installed and signaled on the Fishing Vessel Monitoring System (VMS), reaching 87.45%. In addition, the number of fishing vessels that have been marked as prescribed is 85,620, reaching 90.53%… According to Deputy Minister Phung Duc Tien, after nearly 4 years of implementing measures to remove the "yellow card", The EC highly appreciates and acknowledges Vietnam's commitment and efforts.
Deputy Chief of the General Staff of the Vietnam's Army, Lieutenant General Nguyen Trong Binh, said that the Ministry of Defense has mobilized 30 ships and drones to expand the scope of monitoring fishing activities. Lieutenant General Nguyen Trong Binh said that it is necessary to continue to improve the institution and need the synchronous participation of law enforcement agencies in handling brokers and organizations for illegal fishing in the foreign sea.
On the local side, many state cardes mentioned the situation that fishermen did not record or recorded incorrect fishing logs; Ship owners, fishermen did not turn on the VMS device or did not pay the subscription, so the service will be cut off… Since then, it is recommended to soon amend Decree 42 on administrative sanctions in the fisheries sector. "Currently, the fine for fishing vessels illegally fishing in foreign waters is from VND 800 million to VND 1 billion. This is quite a large fine, but the problem is that it must be strictly handled to ensure deterrence." – Representative of Quang Ninh province expressed his views.
Concluding the meeting, Deputy Prime Minister Le Van Thanh emphasized that the EC's "yellow card" warning for Vietnamese seafood both affects the seafood industry, the lives of fishermen and affects the image of the country. Therefore, the Secretariat of the Party Central Committee, the Government and the Prime Minister are very interested in directing to step by step remove the "yellow card" and prevent the risk of receiving a "red card". In the spirit of the direction, ministries, branches and localities are determined to gradually reduce the number of Vietnamese fishing vessels violating regulations and stop this situation by 2022 to remove the EC's "yellow card".
Regarding specific solutions, the Deputy Prime Minister assigned the Ministry of Public Security to focus on directing the forces to understand the situation, promptly detect, investigate, and strictly handle organizations and individuals that convince or trick Vietnamese fishermen to go fishing illegally in foreign waters. At the same time, assign ministries, branches and 28 coastal localities to drastically and effectively implement the EC's recommendations, paying attention to allocating budget investment for fishing ports, VMS equipment…
VFM