Fisheries
Quảng Bình: Reaping an abundant crop of anchovy, fishermen earn millions dong after just few hours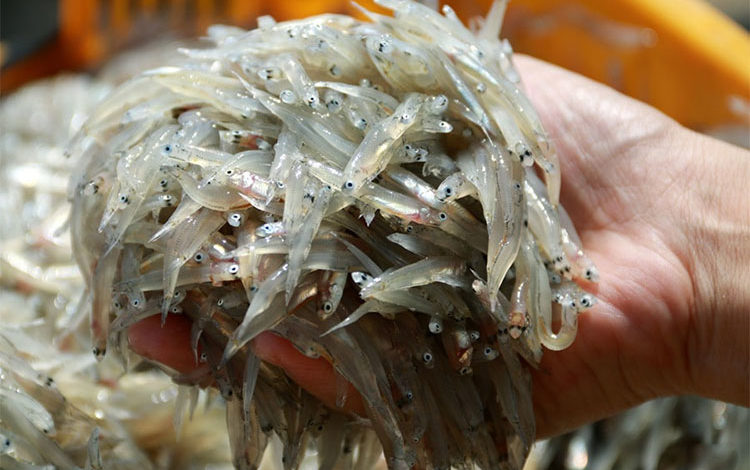 Coastal fishermen are reaping a bumper crop of anchovy with millions dong being earned after just few hours on the ocean.
Shoals of anchovy have been storming the north coast of Quảng Bình province for the last few days. Fishermen constantly set forth to the sea from Quảng Trạch district and had their low-capacity boats quickly filled with anchovy, bringing in tens of million dong from each trip.
The beach in Quảng Xuân commune of Quảng Trạch district, Quảng Bình province has been crowded with people from early morning till the late night over the last week. Tens of low-capacity boats departed and arrived, buyers and sellers have been busy.
Farmer Đậu Minh Hùng had his boat docked in early morning, he and his crew quickly unloaded the anchovy and brought to the shore. "We, 4 people, caught nearly one ton of anchovy this morning. On the trip at midnight we had caught over one ton and earned nearly 2 million dong after costs. We haven't had such an abundant crop for the last few years, thus all fishermen are really happy", eagerly said Hùng.
According to fishermen, anchovy live in the surface water, over 10km away from the shore, and swim in shoals all day and night. Thus, fishing is simple, takes just a few time, and saves fuel. Thus, fishermen spens day and night catching anchovy.
Chairman of People's Committee of Quảng Xuân commune Dương Minh Phương said that local fishermen are facing difficulties due to the place of living. The commune has 134 fishing boats, with about 80 low-capacity catching at the nearshore zone, resulting in a low output.
After the heavy rain, seawater changed this year; as a result the coastal area is full of feed, thus fishermen related to nearshore fishing constantly reaped abundant crops of anchovy, pompano, and tini shrimp. A boat can averagely harvest over one ton of seafood per trip, earning tens of million dong.
Fresh anchovy is sold right on the boat at 15,000-20,000 dong/kg. Anchovy is a traditional material for production of fishsauce or dried fish which can be sold at higher prices. Dried anchovy is sold at 200,000 dong/kg.
VFM