Fisheries
Tiền Giang: Poor seafood sales caused over half of fishing vessels to idle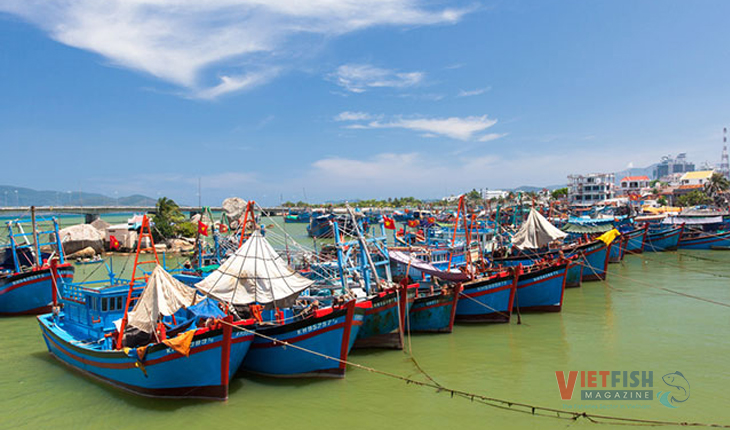 Only 459 fishing vessels are in operation, more than 500 vessels have to get back to shore and stop fishing.
Due to the Covid-19 pandemic, Tiền Giang province is facing difficulties in selling seafood, resulting in a drop in prices and causing damages to the local fishing business. Fishermen had to take their vessels back to shore after suffering great losses.
According to local fishermen, fewer and fewer traders have come to the fishing port since the pandemic. The Mỹ Tho fishing port was forced to close after a cluster was detected, resulting in a big challenges in sales and causing a twofold or threefold decrease in prices. Meanwhile, costs of labor and material for a trip have increased and the weather is changeable.
According to statistics by the Tiền Giang provincial authorities, only 459 fishing vessels are in operation at this time, more than 500 vessels have to stay idle. Local fishermen are facing difficulties in exploitation and looking forward to support from authorities with policies and schemes, especially bank loans so that they can get back to the sea soon.
Offshore fisherman Nguyễn Văn Toàn, in Vàm Láng town of Gò Công Đông district, said that a large number of vessels have got back to shore but extremely cheap prices dragged them into great losses.
"We are trying to sell fishes at Tiền Giang port, we can not go to Hồ Chí Minh city due to the pandemic. Traders buy seafood and have to store them in freezers, resulting in price decreases. Sentinel crabs were sold at 40,000 dong/kg once, they are now sold at 5,000 dong/kg", said Toàn.
VFM