Fisheries
Bạc Liêu's agriculture sector: synchronic implementation of solutions to shrimp cultivation development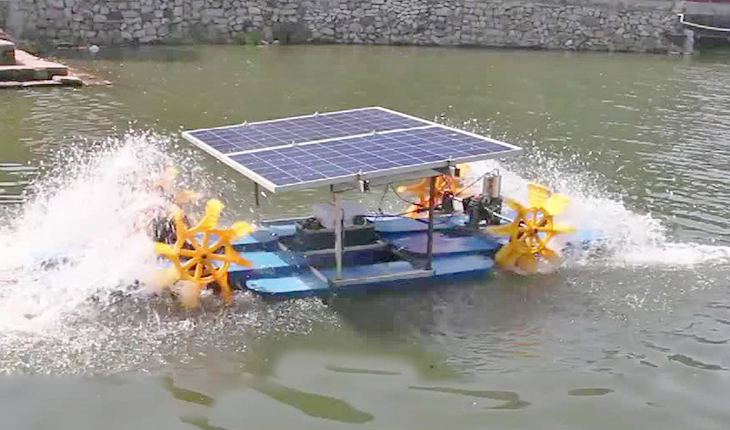 The COVID-19 pandemic has been affecting the production, processing, exports, imports and consumptions of agricultural products and seafood for six months. For recovery after the pandemic, the agricultural sector has offered multiple solutions so that the last six months of 2020 will see successful outcomes.  
Noteworthy results
Even though the province's agricultural production has encountered difficulties due to summer heat, saltwater intrusion and COVID-19 pandemic since earlier this year, Bạc Liêu still protected its agricultural production land and aquacultural area and contained the saltwater intrusion, preventing acute damages. The sector has seen achievable criteria that can fulfill the 2020 plan, with rice output increasing by 8.06% and seafood output rising by 2.14% compared to the same period last year. The shrimp output alone increased by 11.36% and salt output spiked (74.83%) thanks to favorable weather.
Besides the achievements, the province's agriculture has faced difficulties, such as insufficient freshwater. The temperature increased to 35oC since mid-March, resulting in salinity in ponds rising up to more than 300/00 and causing bad impacts on the shrimp sector. As many as 6,800 ha of shrimp farms were damaged, up 67.90% from last year.
On the other hand, a plunge in shrimp prices and increase in material prices during the COVID-19 situation has made shrimp farmers nervous in stocking. Marine and seafood products for exports decreased by 30-50%.
Optimal solutions
In that situation, the agriculture sector is offering optimal solutions so as to fulfill the plan by the end of 2020. Lưu Hoàng Ly, Director of the department of Agriculture and Rural Development said that the department would strictly focus on directing the implementation of project "Build up Bạc Liêu become the national center of shrimp industry", which should be considered the significant content to develop the province's shrimp sector.
The sector will work with relevant agencies to create favorable conditions to attract businesses and companies to deploy investment projects of setting up a hi-tech based agriculture zone for Bạc Liêu's shrimp sector development. Besides, another project of improving productivity of farmed shrimps from shrimp-rice practices, organic shrimp farms and safe rice practice of the southern National Highway 1A; improving quality of shrimp and rice step by step; building a production chain of organic shrimps for free pathogens assurance; and swiftly completing procedures and conditions for recognition of specific pathogen free farming area and exports of whole shrimp product to Australia.
Moreover, the agriculture sector agrees to implement synchronic solutions to shrimp development; expansion of super-intensive, intensive and semi-intensive farms; organic shrimp cultivation in combination with planting and protecting coastal forests; investment into irrigation works, traffic, power system for aquaculture. Any cases in contravention of post larvae quality standards or material requirements will be strictly handled.
VFM