Markets
Bình Định: Fisheries achieve remarkable growth after five years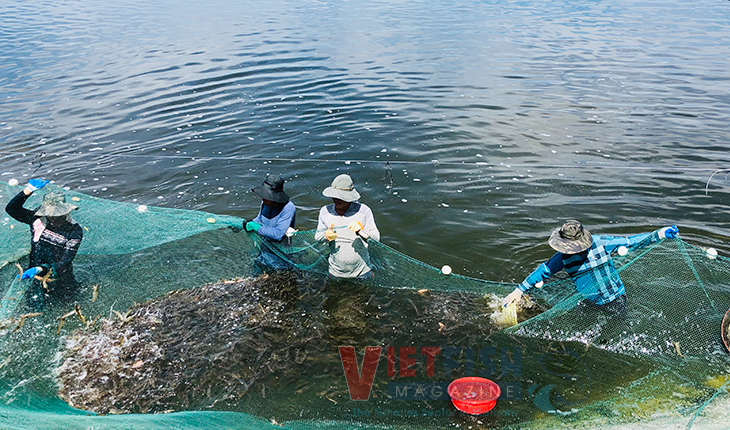 After five years of carrying out the program of sustainable fisheries development, period 2016-2020, the exploitation, aquaculture, processing and exports of seafood in Bình Định achieved remarkable growth.
According to Trần Châu, Chairman of Bình Định Vice Chairman of People's Committee, in the last five years, seafood export value increased by 6.3 – 6.5% on average, with the exploitation sector rising by 9.4%/year and aquaculture rising by 7.6%/year. In the first eight months of 2020, Bình Định's seafood output reached around 183,371 tons, with wild-caught seafood reaching 178,151 tons, up 2% from the same period last year and exploited tuna reaching 8,280 tons, equal to the same period last year. The aquaculture sector brought in 5,220 tons, with shrimp output reaching 3,808 tons. Companies related to post larvae production produced 3.9 billion white leg shrimps, nearly 1.1 million freshwater broodstocks and around 9,320 saltwater broodstocks.
Bình Định has had more than 6,000 boats related to marine exploitation so far, with more than 3,000 boats of at least 15m length operating offshore.
To promote the brand name "Bình Định tuna" which was granted certificate by the Office of Intellectual Property under the Ministry of Science and Technology in 2018, Bình Định has effectively developed the tuna exploitation, purchasing, processing and consumption chain adopted by the Ministry of Agriculture and Rural Development and was provided with technology based model by JICA, helping farmers improve product quality.
"In the aquaculture sector, Bình Định has more than 4,000ha of shrimp farming area, with more than 2,000ha of hi-tech appliance invested by Viet-Uc JSC in Bình Định and Thành Ly Ltd., Co. Small farmers also use a technology and science-based model in cultivating white leg shrimp and other species. Bình Định invests into a Japanese koi fish center. The white leg shrimp farm brings in the highest value, accounting for 84.7% of total aquaculture output and 11.3% of value-added in the fishery industry. Five companies have operated in processing and exporting seafood so far, bringing in a total volume of 400 million USD/year", said Trần Châu.
"All fishing boats in Bình Định, that are at least 15m long and operating offshore, are installed with a supervision camera. Bình Định People's Committee has agreed to provide 2,494 fishing boats with financial support for buying and installing the supervision camera system, valued at more than 25 billion dong. The cases of boats in contravention of trespassing foreign water have reduced in a great number. Once there were 100 fishing boats violating the foreign water in 2017, only 4 are violating now", said Châu.
VFM