Markets
Cà Mau to assure seafood supply at the end of the year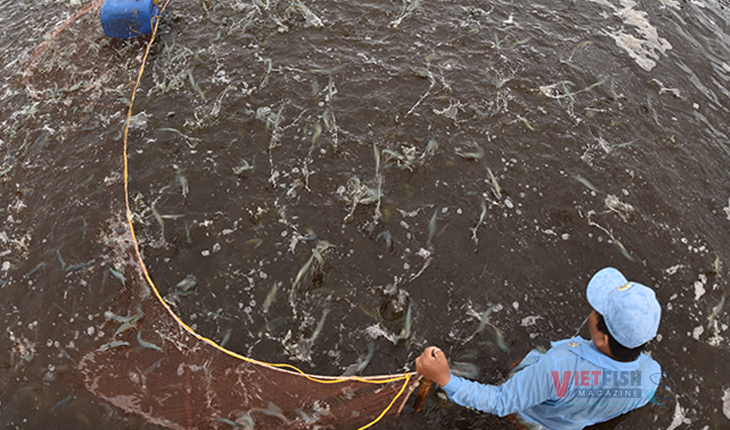 From now till the end of the year, Cà Mau's seafood exports are forecasted to show enormous potential due to the increasing demand.
Potential export market
Lê Văn Sử, Vice Chairman of the Cà Mau provincial People's Committee said that the province determined to fulfill two targets. The first one is to restore the production which was hit by the Covid-19 pandemic. The second one is to take advantage of the market and develop a supply chain between enterprises and farmers.
Cà Mau continues to focuson shrimp farming to assure sufficient supply of raw material for production so that the market demand will be met at the end of the year and seafood exploitation will be restored.
In Sử's opinion, most of Cà Mau's farmers are related to intensive shrimp and super-intensive shrimp farming, which require a large amount of costs and face high risk. Furthermore, wild-caught species have been sold at low prices, resulting in financial difficulties faced by farmers in restoring the production.
Seafood output reach 405,000 tons in nine months
The seafood output reached 405,000 tons in the first nine months of the year, accounting for 65% of the plan, up 3.54% as compared to the same period last year. The yield of shrimp reached 143,000 tons, accounting for 63.5% of the plan, up 8% as compared to the same period last year. The output of processed shrimp is estimated to reach nearly 115,000 tons in eight months, accounting for 75.63 of the plan, up 13.66% as compared to the same period last year.
Due to the overwhelming Covid-19 pandemic in the province, enterprises have implemented prevention methods since August 04, 2021 so as to ensure safety in production. Some processing facilities and factories have closed.
Processing factories and enterprises had to implement the "three on-site" scheme to reduce the number of employees and working hours, resulting in a reduction of processing capacity and output of processed shrimps.
Localshrimp prices have been fluctuating due to the impact of the Covid-19 pandemic and application of prevention measures. When compared to local prices before the social distancing measure was implemented, prices of white leg shrimps size 25-20 pcs/kg was up 5,000-9,000 dong/kg, prices of giant tiger shrimps declined 10,000-15,000 dong/kg, and prices of white leg shrimps size 100-40 pcs/kg fell from 1,000-14,000 dong/kg.
VFM