Markets
Pangasius exports may reach USD 2.5 billion in 2022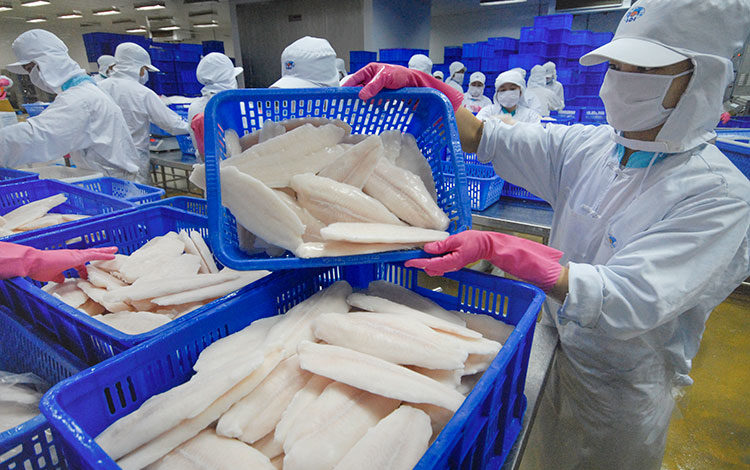 VASEP anticipated that pangasius exports may brought in over USD 2.2 billion by the end of October. In October alone, pangasius exports are estimated to reach USD 219 million, up 60% from the same period last year.
According to VASEP, in 2022, the inflation and strike between Russia and Ukraine has triggered sales of Vietnamese pangasius, up from 40% to 200%.
 "With the achievements in October, pangasius exports will reach over USD 2.5 billion, up 58% from the same period last year", anticipated VASEP.
The two markets ruling over the importation of Vietnamese pangasius are China (30%) and the US (23%. After skyrocketing in the first half of the year, the inventory increased and got stuck in ports, resulting in a decreasing demand in the US market.
According to the United States Department of Agriculture, while imports of white meat fish such as cod, hake, pollock reduced or just slightly inched up, imports of pangasius and tilapia sharply increased and ranked in the first place.
Thus, Vietnam has been the second biggest provider of white meat fish to the US market, after China. While China provides tilapia and has specialized in processing and re-exported white meat fish such as cod and pollock to the US, Vietnam has been the only provider of pangasius to this country.
Imports into the Chinese market continued to quickly recover because the domestic output decreased and the Zero covid policy has dragged this country into food and seafood insufficiency. As estimated, Vietnam achieved USD 647 million from exporting pangasius to China by the end of October, up 110% from the same period last year.
China mainly imported two lines, frozen pangasius fillet/pieces and frozen/whole pangasius, accounting for 68% and 32% respectively. The average export price of frozen pangasius fillet to China stayed at 2.45 USD/kg in the first nine months of the year, 64% higher than the same period last year.
By the end of September, Vietnam had more than 400 businesses related to pangasius exportation, with the top five being Vinh Hoan Corp, Bien Dong Seafood, Nam Viet, I.D.I International Development & Investment Corporation, and Van Duc Tien Giang which accounted for 37% of the country's export value. Vinh Hoan Corp's accumulated value of the first nine months increased by 46% from the same period last year, up to 10,755 billion dong, leaving the profit after tax of 1,815 billion dong, up 80%.
VFM