Markets
Exports of black tiger shrimp to the EU increase by over 100% in the first quarter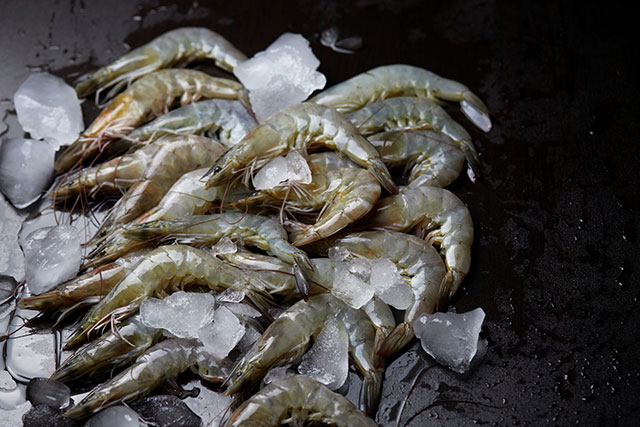 Vietnam's shrimp exports to the EU reached over USD 159 million in quarter 1 this year, up 66% from the same period last year. After increasing by 19% in 2021, sales of Vietnamese shrimps to this market rose by 66% in quarter 1 this year.
In the first quarter this year, Vietnam saw a 59% increase in sales of white leg shrimp and a 107% increase in sales of black tiger shrimp as compared to the same period last year. Remarkably, exports of live/fresh/frozen black tiger shrimp increased by 117%. The biggest importers of Vietnamese black tiger shrimp among the EU countries were Germany, the Netherlands, Switzerland, Belgium, and France in order.
The main black tiger shrimp products exports to the EU include frozen fresh whole black tiger shrimp, frozen fresh PD black tiger shrimps, frozen fresh EZP black tiger shrimps, frozen fresh HLSO EZP black tiger shrimp, frozen fresh IQF black tiger shrimp, IQF steamed PDTP black tiger shrimp, frozen fresh HOSO black tiger shrimp, frozen steamed CPTO black tiger shrimp, etc. The largest companies related to black tiger shrimp exportation to the EU market include Camimex, Minh Phú Corporation, and SEANAMICO.
The EU wholesalers and retailers are in favor of HLSO black tiger shrimp products and peeled black tiger shrimp products, size 16/20 and 51/60, while reprocessors are in high demand for HOSO black tiger shrimp, HLSO black tiger shrimp, and block peeled black tiger shrimp, size 16/20 and 51/60.
Being the biggest second provider of black tiger shrimp to the EU, Vietnam is more competitive than other countries thanks to preferential tariffs upon the EVFTA, fresh and delicious products and more than more products being granted with ASC certificate.
Meanwhile, Indonesia and India have not produced lots of organic shrimp products, which have been in increasingly high demand by the EU market. Madagascar has not produced a large amount of black tiger shrimps when the production cost is high, and France has been the major importer. Bangladesh's black tiger shrimps have been suffering from poor competitiveness due to low quality and failure in traceability. This is attributed to the fact that processors or exporters have not worked closely with farmers. Thus, Bangladesh mainly targets lower market segments in the field of food services.
Bangladesh's shrimp sales to the EU market have enjoyed preferential tariffs from GSP+. Bangladesh has advantages in medium sized shrimp products, averagely from 16/20 to 36/40 and they have not been able to produce large sized black tiger shrimp.
Demand for shrimps and black tiger shrimp by the EU countries will continue to increase in the future and importers and distributors in the EU market will prepare for orders starting from now.
VFM