Markets
Falling feed price helps farmers boost stocking pangasius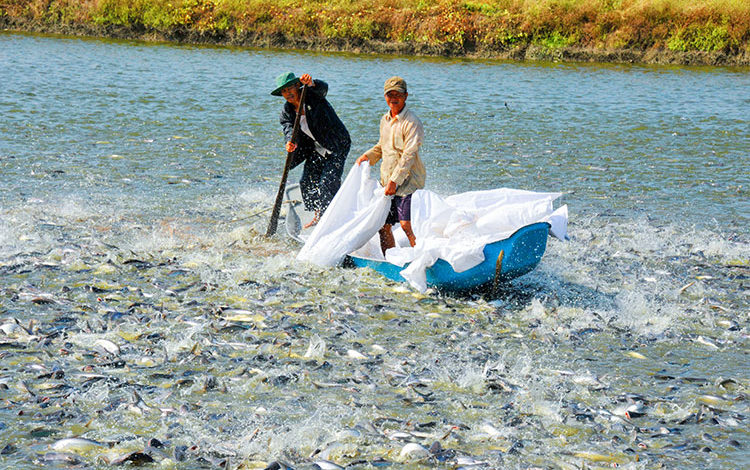 After a while of high prices, pangasius feed cost starts to go down, encouraging farmers to stock more than earlier this year.
According to VASEP, in the first six months of 2023, the country has 3,200 ha of pangasius farms, producing 859,000 tons of pangasius, up nearly 12% from the same period last year. With the current price of 12,800 – 13,000 dong/kg, it fell 600 – 1,000 dong/kg, mainly due to the decline of farming areas.
Deputy Director of the Directorate of Fisheries (under the Ministry of Agriculture and Rural Development) Nhữ Văn Cẩn said that for the sustainability of the pangasius sector there should be more policies and breakthrough changes in culture, processing, and exports. Farmers should work closely with feed manufacturers, processing companies, and banks to be given loans with low interest rate sign product offtake contracts.
 "Small and medium size cooperatives should be unified to become a large-scale farming area where a cooperation relation between farmers and businesses could be formed to proceed product offtake contracts and develop a full supply chain. Then production costs could reduce and competitiveness could be enhanced", said Cẩn.
According to VASEP, global demand for imported goods will rise in the year-end festival season while the inventories for pangasius have reduced, leaving a forecast for a better view of the seafood market in the next few months.
VFM