Markets
Hà Nội's prices of lobsters fall a further 30%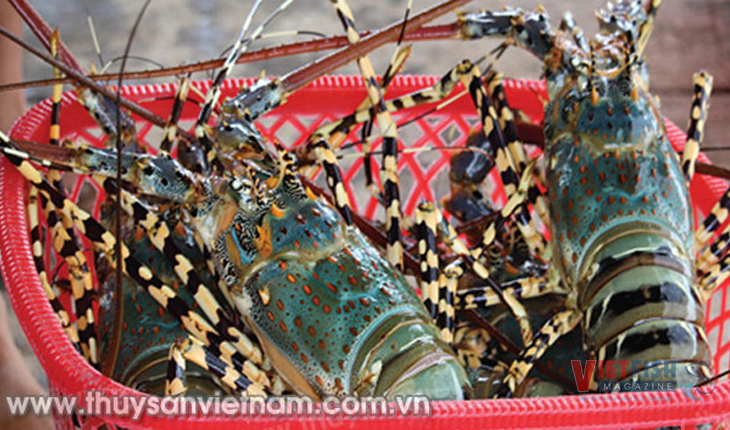 Baby lobster size 0.3-0.4 kg/pc is sold at 269,000 dong/con, down 20% from mid-February.
It's been off-peak days in seafood restaurants in Hà Nội since the second week of Mar. with a few amounts of lobster, sweet snail, green catfish and octopus being sold.
Baby lobster size 0.3-0.4 kg/pc is the most favorite food which is now sold at 269,000 dong/pc for take-away, meanwhile it was 333,000 dong/pc at the "rescue" time. It is down up to 192,000 dong/kg. The price of processed baby lobster is adjusted from 383,000 dong/pc to 319,000 dong/pc, down 17%.
The price of baby lobster size 3 pcs/kg is down to 700,000 dong/kg from 830,000 dong/kg after a month of covid-19 pandemic.
Not only lobster but also prices of other fresh seafood and marine species drop by at least 30% from mid-February. The take-away fresh Alaska lobster size 1-3 kg/pc is sold at 1.05-1.25 million dong/kg, price of Alaska crab size 2.5-3.5 kg/pc ranges at 1.7-2 million dong/kg. Fresh sturgeon is sold at 240,000-270,000 dong/kg, black tiger shrimp is at 370,000-450,000 dong/kg, meat crab and sentinel crab are at 500,000-580,000 dong/kg, blood cockle size 70-80 pcs/kg is at 240,000-280,000 dong/kg. Deputy Director of provincial department of Industry and Trade Trần Thị Phương Lan says "Exports have got stagnant and restaurants and hotels are closed, resulting in 30-50% drop in most seafood and marine species".
VFM