Markets
Seafood export in September are forecasted continuous decrease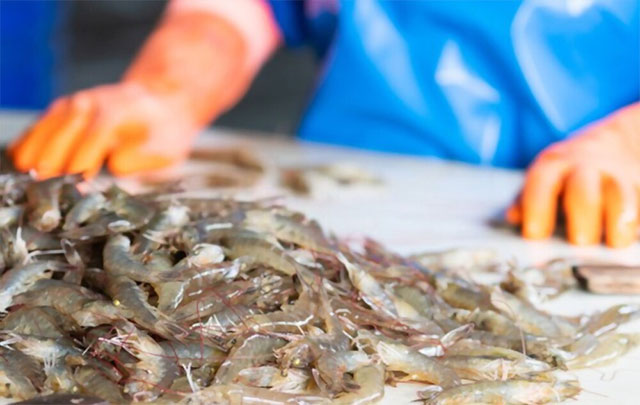 According to the Vietnam Association of Seafood Exporters and Producers (VASEP), seafood exports in August only reached about USD 520 million, down 36% over the same period in 2020. With the developments of COVID- 19 is still tense in the southern provinces, VASEP also forecast that this September, seafood exports will still be gloomy.
In August 2021, the export turnover of key products such as shrimp, pangasius, tuna, squid, octopus, crabs and other marine fish all decreased by 35-40% over the same period in 2020.
Thanks to high export results in the past 7 months, accumulated in the first 8 months of the year, seafood exports still increased by about 6%, reaching $5.5 billion. Among them, shrimp exports reached nearly 2.4 billion USD, up 4%, pangasius exports kept growing by 7%, reaching 980 million USD. Tuna exports in 8 months also increased by over 10%, reaching 460 million USD. Meanwhile, exports of squid, octopus and other fish (except tuna and pangasius) increased slightly by 2% and 4% respectively.
According to VASEP's statistics, from mid-July until now, only about 30-40% of seafood enterprises in the southern provinces can ensure the "3 on-spot" conditions and can only mobilize from 40% to 50% of workers to participate in production. As a result, the average production capacity is reduced to only 40 – 50% compared to before. The implementation time is too long, the lack of production materials, the import and export procedures are delayed, causing many businesses to fail to ensure the delivery schedule and lose orders and customers. Meanwhile, the raw material supply chain of the seafood industry is broken or facing difficulties in transportation, input costs and transportation costs are both increasing and will be a burden for the Vietnamese seafood business community. 
With the development of the COVID-19 epidemic is still tense in the southern provinces, especially in Hồ Chí Minh City and some provinces in the Southeast such as Đồng Nai and Bình Dương, while the deployment of vaccination for the workers in export processing zones and industrial parks are still limited and uneven. With that situation, the picture of seafood production and export this September will remain bleak. Up to this point, some provinces south of Hậu river such as Sóc Trăng, Cà Mau, Bạc Liêu, Kiên Giang… have well and flexibly controlled the COVID-19 epidemic, so the production situation will recover sooner.
The production and processing of pangasius is concentrated mainly in the northern provinces of the Hau River, which is facing challenges with "3 on-spot" production. More than half of factories have to close, and the pangasius export situation will be difficult to improve next month.
In Hồ Chí Minh City and the Southeast provinces, there are many factories and enterprises processing and exporting seafood products such as squid, octopus, tuna, and other marine fishes.
With the current complicated COVID-19 situation, production and exports in these areas will continue to stagnate in September. With the above difficulties, VASEP forecasts seafood exports in September will continue to decrease at least 20%, the turnover reaching about 660 million USD. With the scenario after September, most seafood processing workers are vaccinated, companies do not have to produce "3 on-spot", exports in the last 3 months of the year will recover slightly and can achieve turnover. about 8.5-8.6 billion USD. Among them, shrimp exports are forecast to reach about 3.9-4 billion USD, pangasius about 1.5 billion USD, seafood about 3.1 billion USD.