Markets
Hau Giang: The price of dried snakehead fish and seabass increases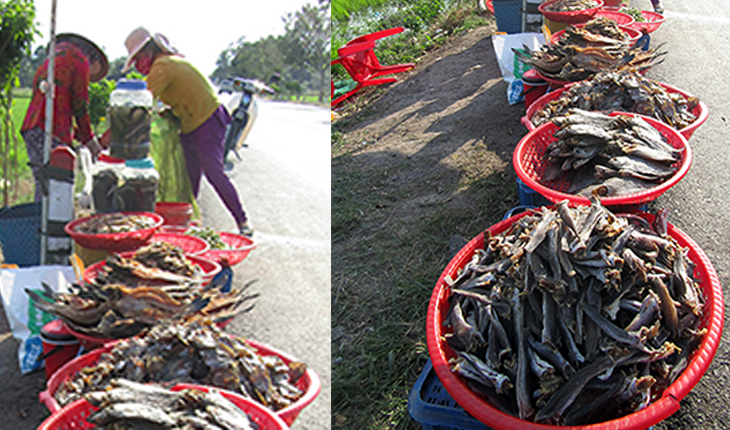 Recently, many kinds of dried fish, farmed fish, and seabass are increased at retail markets in the province, compared to the first days of January.
Ms. Mai, who specializes in buying and selling dried fish along National Highway 61C (the road connecting Vi Thanh – Can Tho) and some small traders in markets in the province, said that the current price of snakehead dried fish which through preliminary processing, seasoning with pepper, garlic, monosodium glutamate … is selling price from 300,000 – 320,000 VND/kg; dried snakehead fish farmed 3 – 4 pieces/kg, the price is also from 200,000 – 220,000 VND/kg, dried snakehead fish, anchovies 200,000 VND/kg, cobia fish costs 120,000 – 150,000 VND/kg depending on size.
According to Mai, the reason for the recent increase in the price of dried fish is the end of the field to fish. In addition, dried fish can also process many delicious dishes such as grilled dried fish, fried with raw mango salad, grilled dried fish with tamarind fish sauce, dried fish mixed with cucumber salad, dried fish cooked with saffron… Therefore, many people want to buy in advance as gifts for relatives in the upcoming Lunar New Year and to treat friends to visit during the spring festival, celebrate Tet with family, so dried fish prices up.
VFM