Markets
Hundreds of thousand dong for one kilogram of linh fish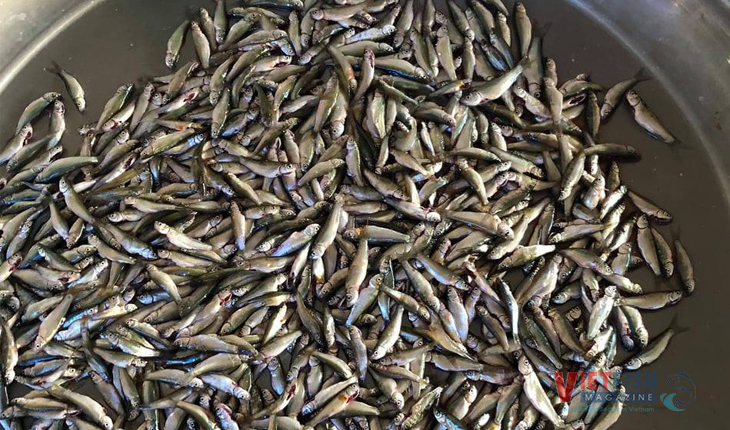 Flooding season has come but natutral linh fish in the Mekong Delta provinces are rear, making prices rising up high from 350,000 to 400,000 per kilogram.
Early August is always the month of linh fish in the Mekong Delta provinces. However this year saw a decline by 20-30% in output, resulting in high prices.
Hạnh, a linh fish seller in Xóm Mới market of Gò Vấp, Hồ Chí Minh City said that rear amount of this species made her go to the market only once a week, even didn't go there. Prices of linh fish are ranging between 250,000-350,000 dong per kilogram, up 20% as compared to the same period last year.
"Wholesale price reached as much as 250,000 dong/kg some day, thus I had to sell them at 350,000 dong after transporting to Hồ Chí Minh City. But customers keep buying due to scarcity", said Hạnh.
Hoa, a natural fish seller in Bà Chiểu market of Bình Thạnh, said that linh fish is so rare this year. At this time of the last few years, linh fish was usually sold at 180,000 – 250,000 dong/kg and there were plenty of them. But this year, prices increased due to short supply.
"When customers agree to pay 350,000 dong or even 400,000 dong/kg, I decided to sell this fish", Hoa said and shared that linh fish is a specialty in flood season. In the past, this fish was abundant, thus local residents made linh fish sauces. However since short supply due to late flood season and summer heat, this fish has been in limited amounts.
Dương Thọ Trường, Deputy Director of the sub-department of Fisheries, Livestock production and Animal Health in Đồng Tháp said that the linh fish season is two months later than previous years, but output is less than the same period last year. Thus, baby linh fish is priced very high. In markets, this fish is sold at 280,000-330,000 dong/kg.
VFM