Markets
Domestic shrimp price has not recovered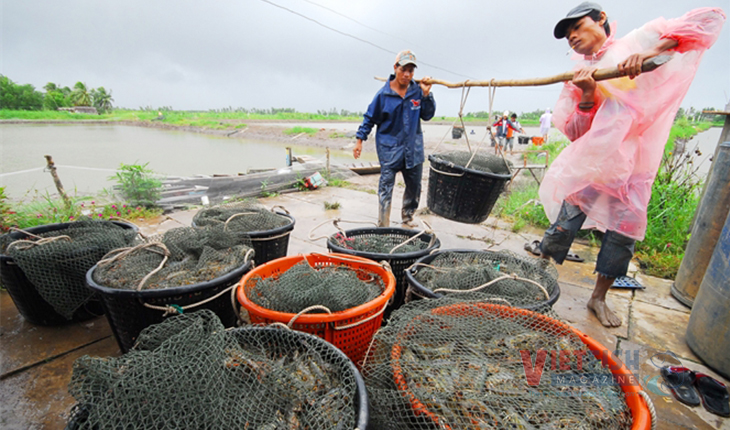 According to exporting companies in Cà Mau, after Tet 2020 the price of black tiger shrimp material has been steady with shrimp size 20 pcs/kg sold at 240,000-250,000 dong/kg.
However, the price of white leg shrimps is falling with shrimp size 100 pcs/kg ranging at 90,000-92,000 dong/kg (down 10,000-15,000 dong/kg). A farmer in Bạc Liêu said that the farmgate price of shrimp size 100 pcs/kg was 100,000 dong/kg in mid Feb. 2020.
Cà Mau and Bạc Liêu are leading provinces in the Mekong Delta exporting shrimp. According to the Bạc Liêu provincial department of Trade and Industry, the province took in $62 million from shrimp exports in Jan. 2020, up 9% from the same period last year.
Cà Mau achieved $58 million in shrimp exports in Jan. 2020, up 8% from last year. Even though orders to China were available in some companies, delivery has not been done because the importers pushed the delivery time back, resulting in an increase in warehousing costs.
China has been the top six buyers of Vietnamese shrimp and seriously affected by the Covid-19 pandemic. In Jan. 2020 the US became the biggest destination of Vietnamese shrimp with export volume of $37.9 milion. The Covid-19 pandemic is striking the European countries. A long-lasting situation for more than a few months will not bring negative concerns to the shrimp sector because it has not come to the main crop.
VFM