Markets
Khanh Hoa: Grouper dropped in carpet price, high backlog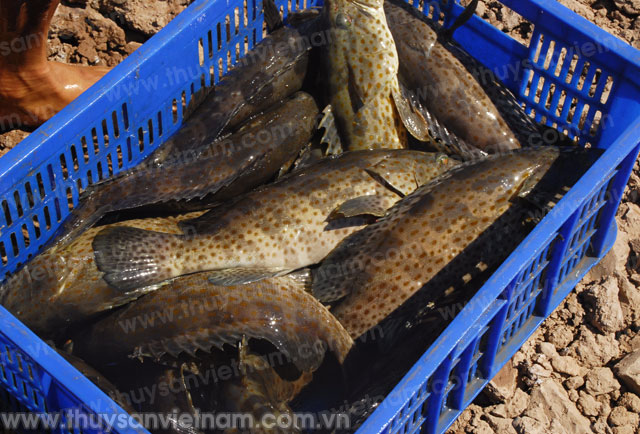 Once a sea fish loved by many people because of its delicious meat, grouper prices are high every year, but due to the COVID-19 pandemic, transportation is difficult, the market for consumption is limited. However, grouper farming households in Khanh Hoa still have hundreds of tons of backlogged fish even though the price has decreased by 50% compared to before.
At this time last year, grouper price fluctuated from 280,000 to 350,000 VND/kg. Even now the sales are still bleak despite the price has dropped by more than half. Currently, the selling price at the address is only 100,000 – 160,000 VND/kg depending on the type. With this selling price, farmers are suffering a loss, not including the cost of care in the process of raising.
Traders said that grouper is mainly consumed in Hanoi, Ho Chi Minh City, and the southern provinces. These markets are currently socially distanced and delay the supply chain. Even if goods are shipped according to the requirements of those localities, the cost will increase, making the merchants not profitable. Traders in the province also reduce the amount of fish in stock, but to prevent epidemics, the costs of testing and epidemic prevention have increased, so traders do not dare to import goods for sale.
According to Khánh Hoà Department of Agriculture and Rural Development, the locality has more than 250 tons of commercial grouper, which is concentrated mainly in the Cam Lâm district. Currently, the Department is cooperating with economic departments of localities to approach and help people market their products to the market in the province. At the same time, to help farmers, the Department will also be the contact point, providing information about products for departments, branches, units, and localities to introduce, promote and support seafood consumption for farmers. 
Cam Lâm district has also established 3 sale points of grouper to support people to overcome this difficult period. District leaders said that the plan to open retail points is positive, but the quantity consumed is limited and is only a temporary solution to help farmers overcome the immediate difficulties.
VFM