Markets
Long An: Shrimp price dropped, farmers made losses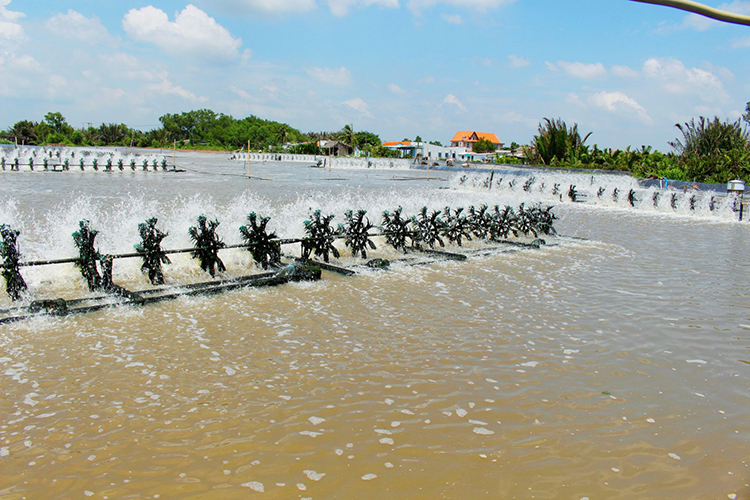 Mr. Nguyễn Chí Thiện, Deputy Director of Long An Department of Agriculture and Rural Development, said that the COVID-19 pandemic not only seriously affected consumption but also dropped prices of agricultural products such as rice, lemon, dragon fruit, etc. As a result, shrimp farmers suffered severe impacts from low prices and difficulties in consumption.
The whole province has stocked brackish water shrimp on an area of ​​more than 4,716 hectares since the beginning of 2021. Nearly 3,900 hectares were harvested with an average yield of 2.9 tons/hectare.
In the first half of this year, farmers earned profits due to favorable shrimp consumption with higher prices compared to the same period last year. However, from mid-July until now, the application of social distancing led to challenges in consumption. Shrimp prices decreased by about 15,000 – 80,000 VND/kg over the same period; thus, most farmers suffered losses. 
Specifically, whiteleg shrimp size 60-70 pieces/kg were priced at 90,000 – 120,000 VND/kg, size 100-110 pieces/kg were at 60,000 – 80,000 VND. These prices were 15,000 – 40,000 VND/kg lower compared to the same period.
Meanwhile, prices of giant tiger prawns with a size of 40-50 pieces/kg were 120,000 – 150,000 VND/kg, size 70-80 pieces/kg were 90,000 – 110,000 VND/kg. Prices were 20,000 to 80,000 VND/kg lower than the previous year. Moreover, farmers were squeezed by extremely low prices.
As informed by Mr. Nguyễn Văn Khái, Chairman of Châu Thành District People's Committee, this district had harvested around 700 tons of shrimp, mostly in Thuận Mỹ, Thanh Vĩnh Đông, Thanh Phú communes in August alone. Owing to the complicated developments of the COVID-19 both inside and outside the province, the district assisted traders and workers with free rapid COVID tests. 
"Small shrimp are purchased for 60,000 VND/kg by traders, shrimp with larger sizes are 95,000 – 97,000 VND/kg. Farmers suffer a loss of about 15,000 – 20,000 VND/kg with this selling price", said Mr. Nguyễn Văn Khải.