Markets
MINH PHU SEAFOOD CORP sets a target to obtain 25% of market share in the world by 2045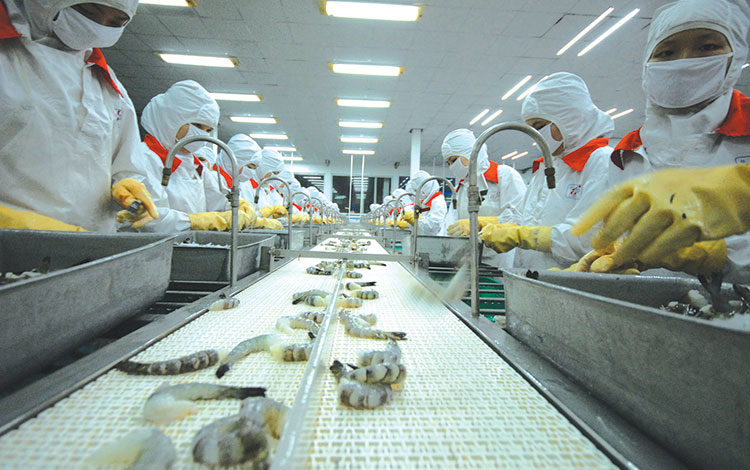 Minh Phu Seafood Corporation said that they drew up a strategy of obtaining 25% of the market share of the world by 2045 and offer competitive prices against India, Indonesia and Ecuador.
This target will be fulfilled in short-term, medium-team, and long-term strategies, especially the new five-year strategy within 2021-2025 involving the establishment of the Vietnamese shrimp value chain for organic, clean, and sustainable assurance. Moreover, competitiveness will be enhanced, processing capacity will be improved, and production costs will be reduced.
As planned, Minh Phu Seafood Corp will launch and speed up the project of building Minh Phú seafood processing factories in Khánh An Industrial zone in Cà Mau, with an aim to enhance their competitiveness in technologies of processing and exporting shrimp in the world. The project involves the centralized water treatment system of three phases, the area of 24.5ha and capacity of 2,700 m3/day and night each. All projects apply the technology of reusing wastewater and treating rainwater and surface water in processing shrimp for export purposes.
Material facilities and modern processing machines will be fully installed, and social houses for workers will be built.
The projects consist of four subprojects: Minh Phát seafood processing factory, Minh Quí seafood processing factory, Minh phú seafood processing factory with the same capacity of 18,000 tons per year, and Quang Minh packaging factory with capacity of 5,000 tons per year. The project is launched upon the circular carbon economy framework through the whole shrimp value chain of Minh Phú. 
The Corporation sets a plan of achieving VND 21 thousand billion of revenue, VND 1,413 billion of profit before tax, and VND 1,286 billion of profit after tax in 2022, and processing 71.8 thousand tons of shrimp for trading and export purposes.
VFM