Markets
Shrimp exports increased by 10% in the first nine months of 2020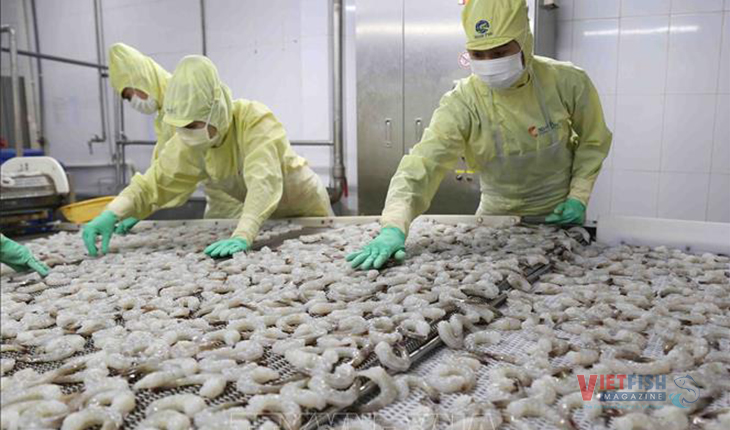 According to VASEP, exports of shrimp is estimated to reach $369 million in September, up 20%, leading to a 10% increase in the accumulated value of shrimp exports as of Sep 2020 with $2.7 billion, keeping a consecutive growth in all eight months (except for January due to Tet Holiday).
Exports of white leg shrimp reached over $1.9 billion, up 14% and accounting for 71%; while exports of black tiger shrimp reached $424 million, down 15% and accounting for 16%.
Exports of white leg shrimp has been in an upward trend for the last four months, as compared to the previous months, up 14-15% from the same period last year, with a sharp increase being recorded in white leg shrimp HS16 (+22%) (white leg shrimp HS16 accounted for 47.5% of the total worth of exported white leg shrimp).
Since quarter III, shrimp companies have been ramping up exporting to the US, China and Korea. Exports to other markets such as the UK and Canada have been growing since earlier this year. Only sales to the EU were recorded a consecutive decrease by 4% in quarter I and nearly 10% in quarter II.
However, exports started to increase by 2% in July and sharply rose by 16% in August, showing a favorable impact of free export duty imposed on frozen shrimps going to the EU (upon EVFTA).
According to VASEP, Vietnam can continue to boost shrimp exports to the US as this species has been well consumed in the retail market, likewise Vietnam can ramp up processing and exporting long shelf-life products such as canned tuna and other marine fishes.
As for the EU market, even though the covid-19 pandemic has lowered the demand for seafood and caused difficulties to business, white leg shrimp are in an upward trend for consumption in this market.
VASEP forecasts that shrimp exports in the last three months of 2020 will continue to rise by 9%, reaching $1.1 billion.
VFM