Markets
Pangasius exports decreased by 39%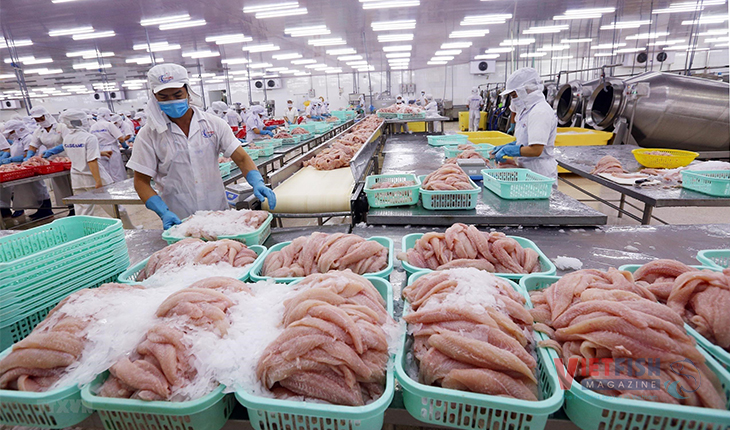 Pangasius exports in the first five months of 2020 reached $456 million, down 39% from last year. The sector is forecasted to fully recover from quarter III of 2020.
The Ministry of Agriculture and Rural Development said that the overwhelming covid-19 pandemic in many countries has resulted in a slump in Vietnam's seafood export volume to core markets. The pangasius sector took in $456 million, down 39% from last year and was forecasted to fully recover from quarter III of 2020.
Sales to China, EU, and the US saw a double digit decrease compared to the same period last year.
The swift slump has made pangasius exporting companies that depend on those markets face multiple difficulties, directly impacting on pangasius material production. Prices of pangasius material in the Mekong Delta have stayed low for the last few months.
After the April 30-May 01 holidays, prices that companies offer and their purchases remained as before, ranging between 18,000 and 18,200 dong/kg (pangasius type I size 700-900g/pc).
Demand on pangasius material is quite low when most large companies refuse to buy pangasius from outsiders but buy fish from contracted farmers and very few small companies and fabricating units buy fish from outsiders.
The demand on imported pangasius in China, the biggest market that accounts for 22.5% of Vietnam's total pangasius export value, is recovering.
General Director of the Directorate of Fisheries Trần Đình Luân said that the sector will pay strict attention to control aquaculture conditions and quality of materials, and grant/re-grant identification codes to fish farms in accordance with the Fisheries Law to achieve the growth of the pangasius sector as soon as possible.
Farmers and processing companies need to participate in a production chain.
As for pangasius broodstock, Luân said that pangasius which is able to grow and develop in salty water must be selected to enhance the quality of broodstock.
An electronic traceability system is built in the export chain from processing companies to farming facilities and growing farms that are already granted identification codes for information transparency assurance.
VFM