Markets
Pangasius exports receive good signals from major markets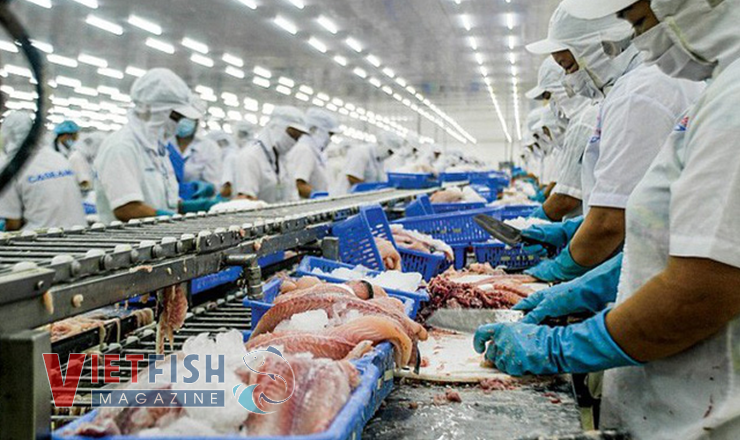 Pangasius exports value has reached 267.8 million USD by mid-Mar., 2020 and seen good signals from big markets like the US and China.
In the first half of March, pangasius exports to the US increased by 18.8% compared to the same period last year, according to the General Department of Vietnam Customs. As of Mar. 2020, the US is the biggest destination of Vietnamese pangasius and accounts for 18.8% of the total of Vietnam's pangasius export value.
Pangasius exports to China and Hongkong has been reactivated and come back to normal since Feb., 2020, according to some pangasius companies. The sales of this species in this market reached nearly 13 million USD in the first half of March, up 1 million USD compared to the previous month. If the speed of exports maintains as forecasted, some pangasius companies will be confident that pangasius export value to China may increase by 40-50% in the next months.
The prices of pangasius material in the Mekong Delta are ranging at 18,000-18,800 dong/kg, lower than the same period of 2019 and started to stabilize two months ago. The salinity intrusion has resulted in some exporting markets going down and factories and farmers reducing their stoking speed. The output is expected to decrease in the next two months. However, this may create favorable conditions for prices of pangasius material to increase.
As of the first half of Mar., 2020, Vietnamese pangasius export value decreased by 25.2% when exporting to ASEAN, by 47.3% to UE, by 14.3% to Brazil and 57.5% to Mexico compared to the same period last year. The covid-19 pandemic has badly impacted the EU market; however, demand in seafood including pangasius in European supermarkets are increasing.
In Apr., 2020, Vietnamese pangasius export value is expected to reduce in some markets compared to the same period last year due to the discontinued transportation. 
VFM