Markets
Prices of shrimp material continue to rise in 2021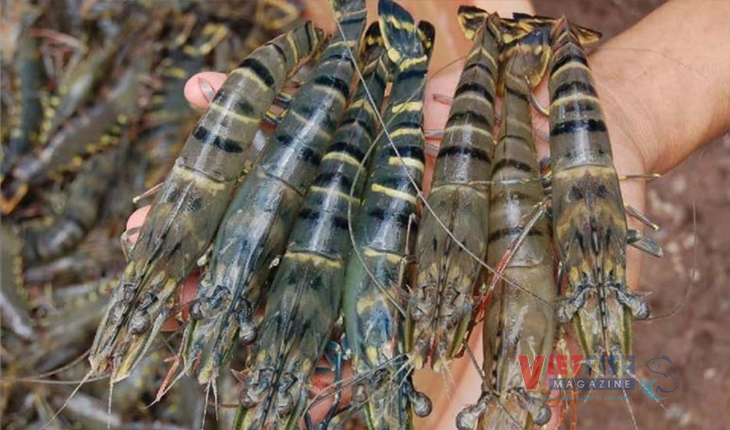 Prices of shrimp material in the Mekong Delta have increased by 15-20% as compared to the previous month. Companies are adjusting purchasing prices to satisfy demand for exports at the end of the year.
Companies face difficulties due to increase in shrimp material prices
Trương Đình Hòe, General Secretary of VASEP, evaluated that shrimp exports have been highlighted with a double-digit growth from June and sharp increase by 25% in September and October. November continued to see a 28% increase with an export value of $395 million. By the end of Nov 2020, Vietnam has brought in $3.5 billion from exporting shrimps, up nearly 14% as compared to the same period last year. Thus, the 2020 shrimp export is expected to reach $3.78 billion, up 12.4% from last year. Especially, shrimp exports are going to increase market shares in most markets when the world is threatened by short supply during the on-going COVID-19 pandemic.
Despite advantages in shrimp exports, many companies have faced challenges due to reduction in domestic supply since quarter IV of 2020 and an increase in shrimp prices. In Bến Tre, Sóc Trăng, Bạc Liêu, and Cà Mau, white leg shrimps size 20 count shrimp are sold at 198,000 dong/kg, size 30 count shrimp are sold at 150,000 dong/kg, up 10,000-15,000 dong/kg as compared to the previous month.
Diệp Thành Thái, representative of Anh Khoa Seafood Processing & Import-Export Co., Ltd (Cà Mau) said that prices of shrimp material in Cà Mau increased by more than 20% as compared to November, making companies terminate signed contracts. Anh Khoa's factory had to reduce its production capacity due to reduction in shrimp material purchases.
Võ Văn Phục, General Director of Vinacleanfood, said that many companies wanted to speed up their growth by boosting exports in the last few months. A rise in exports resulted in an inevitable decrease in stockpiles at the end of the season. Few stockpiles, short supply in the face of high demand led to a sharp increase in shrimp prices.
Shrimp prices will continue to rise until 2021
In Phục's opinion, farmers usually ramp up stocking when prices go up high at the end of the year. However, due to the pandemic, prices of shrimp stayed low until October this year, making farmers hesitate to start a new crop. Thus, shrimp materials may be in short supply in early 2021 and shrimp prices will continue to rise if there aren't any beneficial changes in the market.
Giving a forecast of the shrimp exports in 2021, VASEP said that shrimp exports will see a sharp growth, reaching $4.4 billion, up 15%. The introduction of vaccines and benefits from FTA will trigger shrimp exports in 2021. However, sales of shrimp will not skyrocket immediately but it will inch up till the end of quarter I of 2020 when consumers run out of reason to worry about the pandemic and consumption in restaurants and hotels bounces back.
Chairman of Sao Ta Foods JSC Hồ Quốc Lực agreed by affirming that the 2021 target of exports will be achieved because shrimp culture and production are highly evaluated in 2020 with great results.
VFM