Markets
Pangasius exports to ASEAN is recovering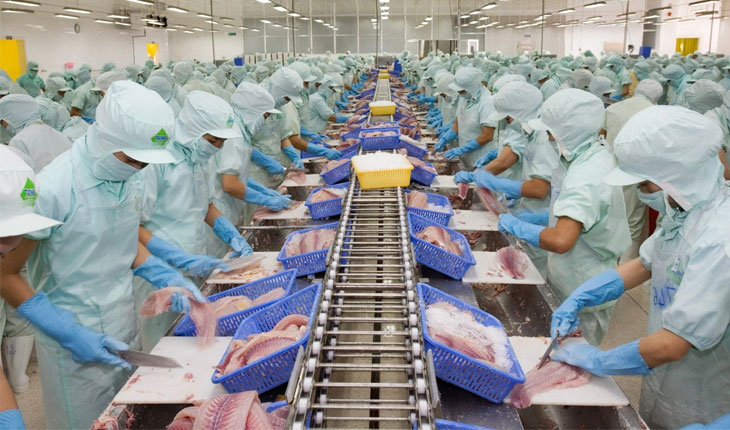 By October 2021, the total export value of Vietnamese pangasius to the ASEAN market has reached USD 94.2 million, down about 17% from the same period last year.
Thailand, the biggest importer of Vietnamese pangasius among ASEAN countries for the past ten months, has seen a decline by 6.42% for the past ten months as compared to the same period last year, valued at USD 43.6 million (accounting for 46.2% of the total export value of Vietnamese pangasius going to this boc). Singapore, Malaysia and the Philippines are the followers. 
Before the pandemic, Singapore and Malaysia were two emerging markets and attractive to lots of Vietnamese pangasius exporters due to stable demand and consumption of this species and incredible growth speed. However, due to the serious impact of the pandemic in 2020, these two hard hit countries suffered from difficulties in freight transportation. And yet, they are changing their schemes from "zero covid" into "live with covid" and gradually opening the economies while the world is worrying about the highly mutated omicron variant of Covid-19. Economy experts gave an optimistic forecast that in earlier 2022, Singapore will be the first country that has the highest and fastest growth speed, paving an excellent opportunity for enterprises to boost their sales to this market.
As of October 2021, Vietnam recorded a worth of USD 20.6 million in exporting pangasius to Singapore, down 29.4%, and USD 15.2 million from exporting this species to Malaysia, down 41.7% as compared to the same period last year.
While a decrease in sales of Vietnamese pangasius was recorded in the biggest destinations, the Philippines and Indonesia have been the most incredible importers of this species this year. In the first ten months of the year, the export value of Vietnamese pangasius to the Philippines increased by 33.3%, valued at USD 14 million. Indonesia saw a rapid growth speed in the import value of this species.
Pangasius exporters in the Mekong Delta have been facing the Covid-19 pandemic, forcing all the factories to mount their effort to prevent the pandemic and stabilize the production. An increase in production cost and freight transportation cost resulted in an inevitable adjustment of export prices. Thus, so as to boost the exportation, enterprises must control the pandemic and promote their sales to auxiliary recoverying markets.
VFM