Markets
Pangasius exports to Mexico increase twice despite inflation reach a peak after 22 years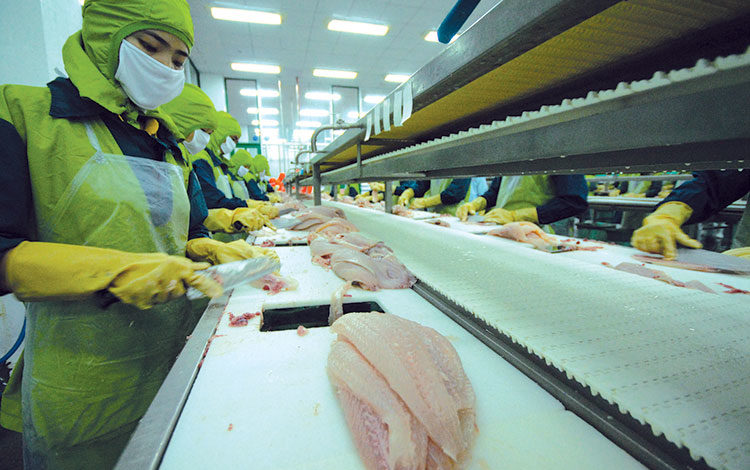 Even though the inflation reaches a new peak after twenty-two years in Mexico, Vietnamese pangasius is so competitive that it remains a sharp growth in this market thanks to preferential prices and benefits resulting from CPTPP.
According to VASEP, pangasius exports to Mexico reached USD 11 million in July, twice as much as the same period last year, leaving the accumulated value of the first seven months of USD 73.5 million, up 73%, accounting for 4.5% of the total export value of Vietnamese pangasius. This result brings Mexico the position of the third biggest importer of Vietnam, trailing China and the US.
In the first seven months of 2022, exports of frozen pangasius fillet to Mexico accounted for 94%, valued at USD 69 million and exports of pangasius portion accounted for 6%, valued at USD 4.4 million. 
The average price of frozen pangasius fillet going to Mexico in the first half of the year stayed at 2.8 USD/kg, 63.5% higher than the average price of 1.71 USD/kg of the same period last year.
The inflation in Mexico has just reached a new peak after twenty-two years, consumers have to consider and reduce their spendings on high-priced products. With competitive prices and preferential tariffs upon the CPTPP, Vietnamese pangasius is a wise choice of Mexico's seafood importers.
When the US dollar rises higher than other currencies, pangasius importers face difficulties of bargain or proposal for late delivery from buyers, making businesses suffer from further storage costs.
On the other hand, the rise of the US dollar is good news to the Mexican market because Mexico is one of the few countries receiving a large amount of foreign currency from the US. Thus, consumption in this market is less affected than other markets.
VASEP anticipates that in 2022 Vietnamese pangasius exports to Mexico will bring in about USD 125 million, up 80% from 2021.
In the first half of the year, Vietnam had about 30 seafood businesses export pangasius to Mexico, the top three of them being I.D.I International Development & Investment Corporation, Vietnam Fish Limited Liability Company, and Cuu Long Fish JSC Company.
VFM