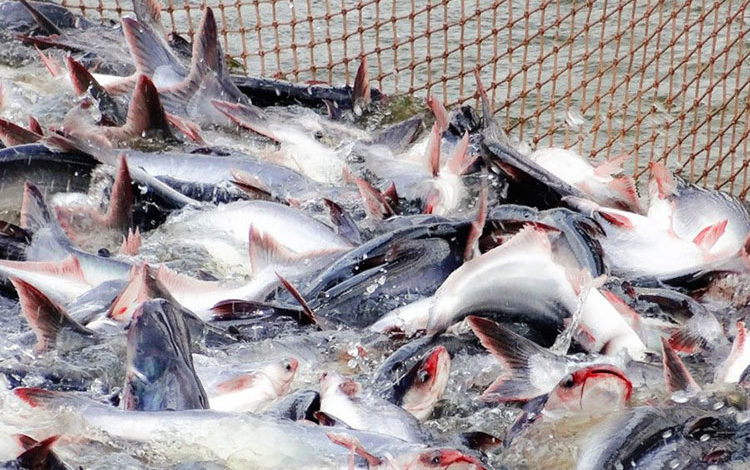 The pangasius price is going up about 1,000 – 2,000 dong/kg as compared to one month before in the Mekong Delta.
Pangasius materials (size 0.8 – 1.2 kg/pcs) are sold to processing and exporting businesses at 29,000 – 31,000 dong/kg while it was 27,500 – 29,000 dong/kg once.
The rising price of pangasius materials was due to favorable exportation of this species, meanwhile the supply of pangasius material is reducing, especially when a small quantity of pangasius might be sold in the next crop.
Even though the price of pangasius material has increased highly over the last few months as compared to the previous year (it ranged at 22,000-23,000 dong/kg at many times in 2021), farmers are reluctant to rear commercial pangasius due to lack of capital and fear of unstable consumption.
Due to the constant increase in the feed price and production costs, one kilogram of pangasius costs as much as 27,000 – 28,000 dong.
VFM