Markets
Pangasius prices at 21,000-22,000 VND/kg, farmers still suffer from losses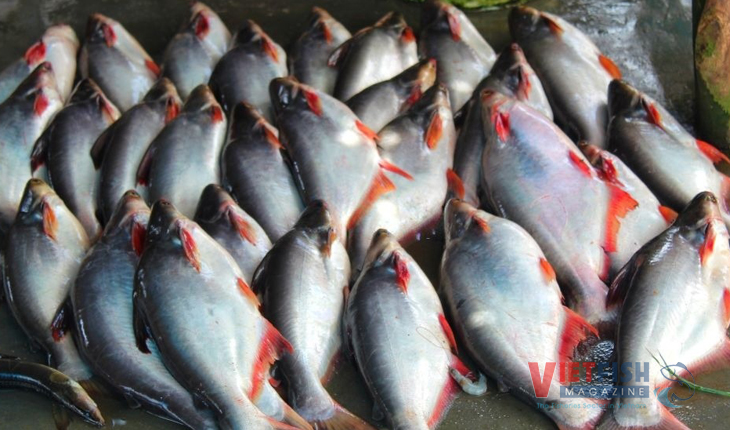 Even though pangasius prices are ranging between 21,000 and 22,000 VND per kilogram, up 3,000-4,000 VND/kg as compared to the same period last year, they are not break-even prices.
Markets are in a high demand of pangasius; however, processing factories in the Mekong Delta are managing to prevent the pandemic and full capacity has not been restored, resulting in a sharp decrease in pangasius export value and losses suffered by both farmers and enterprises. 
The Directorate of Fisheries (under the Ministry of Agriculture and Rural Development) said that as of September, as many as 6,828 ha of land have been used for pangasius farming and 3,086ha of them could be harvested. The numbers have not changed from the same period last year. However, the output is estimated to reach 987 thousand tons, down 10% from last year.
Unfortunately, the pangasius output in July and August reduced by 20% and 45% respectively, as compared to the same period last year due to the social distancing measure.
A slight increase in prices of pangasius materials during a sharp decrease in output has not created break-even prices. 
In Đồng Tháp, capital of pangasius, prices of pangasius material range between 21,000 and 22,000 VND/kg while the production cost rises up to 22,355 VND/kg, leaving some losses from 355 VND to 1,855 VND per kilogram suffered by farmers.
Likewise, in An Giang, prices of commercial pangasius type 1 remained at 21,000-22,000 VND/kg in quarter III, up 3,000-4,500 VND/kg from the same period last year; however down 500 VND/kg as compared to the time before social distancing. 
Moreover, it is difficult to produce fish fries while many households reduce by 50% of capacity due to unfavorable weather, poor sales, and decreasing prices during a long time.
This is attributed to the fact that processing factories have reduced their capacity, mainly used stockpiling materials, and reduced their purchases from farmers, leaving a large amount of unsold oversized pangasius. 
Sales Director of Siam Canadian Group in Vietnam, Lê Thị Thùy Trang, said that pangasius size 0.8-1kg are insufficient and will be in short supply for export until the end of quarter II of 2022 because the main stocking season is over and the new crop can not catch up with the required harvest time irregardless of prompt stocking. 
In the first nine months of the year, frozen pangasius fillet was exported at the price of 2.25-2.65 USD/kg, up 0.2-0.3 USD/kg from the same period last year. Nevertheless, the price can not rise as expected when factories are suffering from the lack of raw materials, resulting in lesser orders than previous years. 
VFM