Markets
Seafood exports of quarter IV 2020 expected to reach $2.3 billion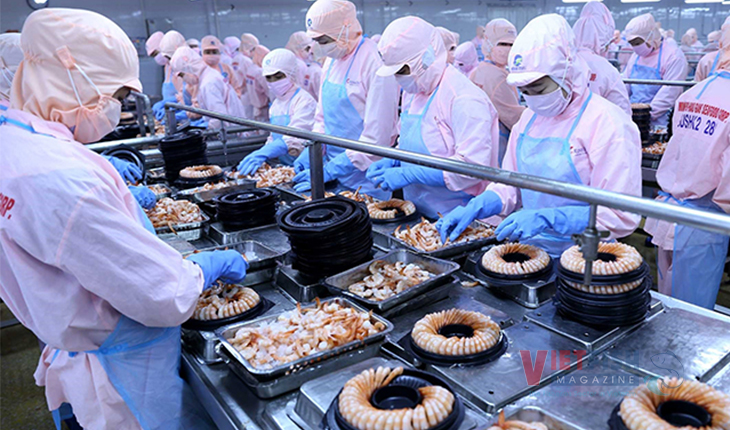 Due to the COVID-19 pandemic, Vietnam saw a decrease by 10% in quarter I and 7% in quarter II with nearly $1.8 billion. However, seafood exports are forecasted to reach nearly $2.4 billion, slightly up by 2% compared to the same period last year.  
In the face of the overwhelming coronavirus outbreak, the third surge of this pandemic in global markets and the second wave in the local community, Vietnam's seafood exports seem not to escape from the depreciation driven by a decline in demand. The production is impacted, resulting in a decrease in processing material.
However, Vietnam's seafood still has opportunities in some markets. As for the US, Vietnam can ramp up exporting shrimps, especially white leg shrimps as this species are well consumed in retail markets, and processing and exporting long expiry date products such as canned tuna and marine fishes.
Even though the COVID-19 pandemic has lowered the demand and caused difficulties to the seafood business, sales of white leg shrimps are on an upward trend in the EU market. Besides, the fact that shrimps, tuna, cuttlefish, octopus, and mollusks enjoy a full export duty exemption at the entry into force of EVFTA on Aug 01, 2020 will trigger exports to EU if companies have a good material source and take good use of tariff preferences.
The demand for seafood in China is forecasted to bounce back late this year when the domestic supply experienced a slump due to the COVID-19 pandemic.
Exports in Korea and Japan will remain without any hike but will see an increase in sales of shrimp products in the next few months.
Vietnam's seafood exports are forecasted to reach around $2.3 billion in the last three months of the year, slightly down 2% compared to the same period last year, with exported shrimp value reaching $1.1 billion (+9%), pangasius reaching $363 million (-31%), and marine products reaching around $854 million (+7.5%) compared to the same period last year.
If it is true, Vietnam will bring out $8.23 billion from exporting seafood, down 4% from last year, with shrimp being estimated to reach nearly $3.7 billion, pangasius reaching $1.4 billion while exports of marine products reached more than $3.1 billion, down 3%.
VFM